Thinking of getting your uniforms manufactured offshore? Read this first
When looking to get uniforms made for your brand, the allure of cheap offshore manufacturing can be hard to ignore.
Indeed, going offshore may seem like the best value for money. But when you consider how many people are involved in garment-making & branding process the idea may not seem so rosy.
To manufacture or brand a garment you need designers, production managers, machine operators, pattern makers, fabric cutters, sewers, etc.
So what happens when these people are operating in different corners of the world?
Thanks to the internet & technology such as skype, facetime, whatsapp etc. getting products manufactured in other countries seems like it would pose few problems.
However, this isn't always the case.
Issues with time difference, combined with tight due dates mean that sometimes, things requiring clarification cannot be checked. Waiting to clarify them would compromise the manufacturers ability to deliver the product on time.
In fact, most manufacturers won't actually have much contact with the people that commissioned them for the job. They are given the information required to complete the job & follow it to the letter.
It doesn't matter if there is a mistake in the info - it's not their problem.
When clear communication is not a priority corners are cut, things go wrong & you rarely end up with your dream garment.
What does this mean for you?
Unless there is an obvious mistake in the garments you received from an offshore manufacturer, it's unlikely you'll get any sort of refund. Even if the garments are nowhere near the quality you were after.
In this case, you either devalue your brand by wearing the shoddy garments. Or you waste more money & time by getting new ones (probably made onshore).
Even if the garments that are coming to you from overseas are great, there are other issues that might derail your uniform endeavour.
For example, Australian Customs may seize the garments & require you to pay a fee (for duty, gst & customs clearance) before they can be released to you. Or worse Australian Customs finds the garments are counterfeit & will not give them to you at all.
Alternately, upon receiving the final invoice from the offshore manufacturer you may find that you have been quoted in another currency. Conversion may mean the price is much higher than you originally thought.
But, the biggest unforeseen issue is the cost of freight which is often left off the bill until the very end when it is too late.
So, what's the alternative?
Here at House of Uniforms, the sales people, managers, administration & production units all operate under one roof. Everyone is within walking distance & works the same hours.
This means, if there is ever an issue or something that needs to be clarified it can be done quickly & clearly. There are no vague descriptions of these roadblocks or remedies, they can literally be shown on the physical garment.
This attention to detail & collaboration is what helps us create the best version of the garment you envisioned. It could not be achieved if we weren't in the same space every day.
Not only are we in direct communication with each other but we are keen to talk to you to find out exactly what you want. Our goal is to present customers with products they will love.
Contact us today to find out what's possible.
Create Uniforms & Merchandise that attracts
Let's be clear, what you want is to attract customers/clients/members/etc. What you don't want is to attract irrelevant people (who will waste your time & resources).
Remember, just as you are always looking for your ideal customer/client/member/etc, they are also looking for their ideal brand.
This is why it's important to refine your visual look (uniforms & merchandise). You want to let people know what sort of brand you are at a glance - attention is fleeting.
To do this well, you need to know what your brand is all about & the type of customer you want to attract…
Ready to get started now?
We help people create uniforms & merchandise for their brands
Since 2004, our team of dedicated fashion designers, graphic designers, branding consultants, sewers, printers, embroiderers & customer service officers have been working with brands (big & small) to create eye-catching uniforms & merchandise.
We take this seriously. Our Guarantee ensures our dedicated customer service team will help you find the products you need. They'll also make it as simple & enjoyable as possible.
Your brand is in safe hands. Our customer service & production teams are all under the one roof, working together to make decisions & solve problems, creating over 80,000 branded garments annually.
We love to talk about brand aspirations & goals. What's your brand about? What are you imagining? We'd love to discuss your vision. When you're ready, get in touch.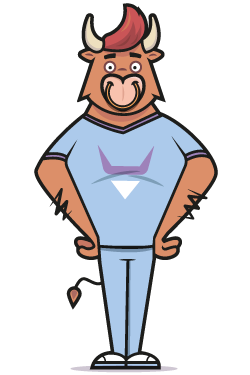 Uniforms, merchandise & branding shapes your reputation. We understand this, which is why we promise the following…
In both our online guides or in person, we'll discuss with you :
- Brand identity & values
- The purpose of the product
- Functionality requirements
- Your team demographic
- Sizes, colours & styles
- Branding options & opportunities
- Timelines & due dates
- Ongoing availability requirements
- Budget
- & much more
We aim to ensure that when you receive your order everything is as perfect & fabulous as possible.
Very occasionally "Life" has other ideas which is why we promise the following:
House of Uniforms will fulfill any & all obligations as per Australian Consumer Law regarding faulty items.
If there's an issue with any of the items you purchase from us, we will do what we can to deal with the problem quickly & effectively.
If it's our mistake we will remedy the issue as quickly as possible, if it's your mistake we will try to help you remedy it as cheaply as possible.
Obviously, we need you to do your part & check all quotes, artwork & samples carefully before approving your order because, unfortunately, there are limits to the help we can offer if you've made a mistake.
As always, we are happy to discuss any of this with you, please contact us.