Create Uniforms & Merchandise that attracts
Step 2. Selecting the Right Products
This next step is all about the practicalities. It's about how to find the products that will be most effective in attracting the right customers to your brand. While ensuring all of your practical needs & requirements are also met. 
These are some of the important factors you should give consideration to:
There is a short summation of each of these factors below to get you going. But keep in mind that if it is worth doing, then it is worth doing right, so...
We highly recommend downloading our Free Ultimate Uniform & Merchandise Buyers Guide.
We recommend reading through the following & as a bare minimum making some mental notes as you go.
Your answers will come in handy when you start browsing, to determine whether the products you like will be suitable.
Budget & time frame are often the biggest factors to consider when selecting your products. They will have a big impact on which products you can get for your brand & may force you to be a little more flexible in your selection.
If you have a deadline that you are working to, this should be the first thing that comes out of your mouth after all the pleasantries are done.
Production Function Requriements
You should consider what these products are going to be used for.
Are there any specific requirements for your industry that need to be met?
Are they going to be used indoors or outdoors?
Do they need to allow for strenuous body movement?
Ideally we're looking for garments that are non-restrictive, durable & comfortable as well as products that look good, function well & will last.
As a side note, uniforms are not wonder garments or "super-suits". The normal rules of clothing still apply. You will not get something that is totally waterproof, but fully breathable & 100% cotton; that is super cool in the summer & fully warm in the winter, etc.
These technicalities are frequently overlooked but are essential for a smooth first or initial order as well as the re-ordering process.
Ask & answer questions such as:
How frequently will the items be ordered & in what quantities?
Are they being ordered & paid for individually by staff or by a central manager or purchasing officer?
Do the products need to be sent out to multiple locations &/or packed off per individual?
A clear administrative process is invaluable for easy uniform & product ordering. It helps with the first order but becomes especially critical in future when reordering.
When dealing with uniforms, it is important to respectfully consider variations in the sizes & shapes of the group.
You may need to choose a uniform style that runs from size 4 up to size 30 (or XXS to 9XL). Or you may consider including alternative options to suit different body shapes.
You may also need to consider factors such as:
Whether you need to coordinate mens & ladies styles
Are you needing your uniforms to distinguish between different departments?
Are there different uniform requirements for different departments of your business?
After all of the above aspects have been carefully considered, it's finally time to choose products.
Start by familiarising yourself with what's available. 
Our curated online uniforms & merchandise store, is the easiest & fastest way to do this.
If you can't find what you are looking for there, you can browse the catalogues brand by brand at our Brand Catalogue Library
Keep in mind that we have access to over 30 suppliers, meaning there are a plethora of products to choose from! Infact our internal system manages over 140,000 sku's relating to our most commonly purchased items. Plus we have access to less common items which we can draw from. We also custom design & make from scratch. There are always options.
If you need some help making choices, or if the prospect of flicking through catalogues unguided is intimidating, our staff are happy to put together a selection of styles they think fit your preferences & requirements. As always contact us & we will point in you in the right direction.
You've now finished the simple version of step 2 in our 3 step journey to create uniforms & merchandise that attracts customers.
You have a basic understanding of the how & why of 'Selecting the Right Products for Your Brand'. Well done you!
You have a few options from here:
We recommend reading the...
It quickly & easily steps you through the above points & quite a few more.
It addresses common mistakes & pitfalls as well as scenarios & signs that can save or cost you a lot of money.
A bit about House of Uniforms
- & how we help people like you -
We help people create uniforms & merchandise that attracts
Since 2004, our team of dedicated fashion designers, graphic designers, branding consultants, sewers, printers, embroiderers & reps have been working with brands to create eye-catching uniforms & merchandise that attracts both new & existing customers.
We take this seriously. Our Guarantee ensures your dedicated rep will help you find the products you need. They'll also make it as simple & enjoyable as possible.
Your brand is in safe hands. Our sales & production team are all under one roof working together to make decisions & solve problems creating over 80,000 alluring branded garments a year.
We love to talk about brand aspirations & goals. What's your brand about? What are you imagining?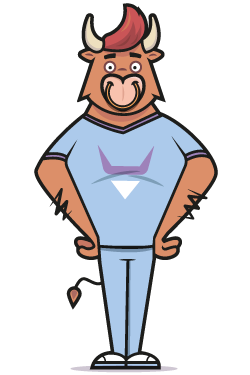 Uniforms, merchandise & branding shapes your reputation. We understand this, which is why we promise the following…
In both our online guides or in person with one of our reps, we'll discuss:
- Brand identity & values
- The purpose of the product
- Functionality requirements
- Your team demographic
- Sizes, colours & styles
- Branding options & opportunities
- Timelines & due dates
- Ongoing availability requirements
- Budget
- & much more
We aim to ensure that when you receive your order everything is as perfect & fabulous as possible.
Very occasionally "Life" has other ideas which is why we promise the following:
House of Uniforms will fulfill any & all obligations as per Australian Consumer Law regarding faulty items.
If there's an issue with any of the items you purchase from us, we will do what we can to deal with the problem quickly & effectively.
If it's our mistake we will remedy the issue as quickly as possible, if it's your mistake we will try to help you remedy it as cheaply as possible.
Obviously, we need you to do your part & check all quotes, artwork & samples carefully before approving your order because, unfortunately, there are limits to the help we can offer if you've made a mistake.
As always, we are happy to discuss any of this with you, please call us.
Please contact to us to request an appointment