Got a question for us? Then give us a call. But if you're shy or it's late at night & you really need to know now, then check out our extensive list of FAQ's below.
Can't find the answer to your question? Please call or email us & we'll get right back to you. Who knows maybe someone else is wondering the same thing!
Of course. Please contact us to discuss your requirements.
We have some handy information sheets which outline our process for larger groups that we can provide to you once we have a better understanding of your requirements.
The short answer is yes.
Of course there are some terms & conditions surrounding this service. Please contact us for further information.
There are a few ways of doing this.
If you have a group that you are fitting out once you have paid your deposit we may be able to provide fitting samples so that everyone has the opportunity to try on the garments & get the correct size.
If you are an existing customer you can make an appointment to visit our showroom & try items on (please keep in mind we do not have every size in every style available).
Please let us know what items you are looking for, when making your appointment to come in.

Additionally most of our catalogues & product pages contain sizing & measuring information for you to work out your size.
If you are stuck please contact us & can we can send through some information on how to work out your size.
Unfortunately, no.
From our experience it is much more efficient if you book a time to come into our showroom. Our Showroom contains over 3,000 sample products as well as a huge range of branding samples for you to have a look at. You are welcome to borrow samples & catalogues to take back to your office to show others if needed.
If you are unable to come to our showroom we recommend studying the catalogues & products on our website & compiling a short list of sample garments which we can send to you as part of our sample loan service.

Please contact us to enquire about samples.
This really depends on the range but as a general rule most collections offer:
Ladies sizes: 6 – 30 
Mens sizes: XS - 5XL (38 – 50)
Many of our ranges also offer kids garments, generally between sizes 4 – 16 & we do have a limited number of products in smaller sizes such as 00 up to size 2.
Yes.
Our embroidery machine has many inbuilt fonts that can be selected & used to produce names.
Yes. We ship loads of packages every day all over the place.
Our use a combination of Star Track & Express Post for Australian based deliveries.
Our international carrier is DHL or FEDEX.
Or you can collect your order from us yourself.
Or send your own courier.

Please keep in mind that a delivery address where someone will be available to sign for the package is preferred ie a business address.
If someone will not be available to sign for the package please advise our customer service team.
Please note, we take no responsibility for packages which go missing from the delivery location when there has been no one to sign for the package. If the driver is unable to leave the package & no one is available to sign for the package we will incur a re-delivery fee which unfortunately we need to be passed onto the receiver.
We accept payment via the following methods:
EFTPOS (in store),
EFT,
Mastercard,
Visa,
Diners,
American Express
Via our website we will offer Paypal.
We do not accept payment via cheques.
If you are picking up your order & paying prior to arrival: the funds will need to clear into our account before the goods can be released.
Please note if you pay via EFT & turn up to collect your order shortly after there may not be someone in the office with authority to check our bank account outside of our normal banking update times. In this case we may not be able to release the goods until payment receipt has been confirmed by our accounts team. Unfortunately we can't accept remittance advices as proof of payment.
As uniforms & merchandise are fully customised products a deposit is required as confirmation to proceed with your order.
Production will not commence until this is paid.
The deposit will vary between 50-100% of the order value depending on the specifics of the job. We will discuss this with you during the quoting process.
The balance is required upon completion prior to delivery, or at pickup if you wish to collect your order.
Pricing for branding varies depending on the branding method, the type of garment, the artwork & branding quantity required.
Please contact us to discuss your requirements & we can provide some indicative pricing.
You can but keep in mind the following:
- just like a first date we need to get to know your business. Therefore your first 2 orders are completed as per our standard trading account terms, that is payment is required up front.
Following the successful completion of your first 2 orders you may then apply to open a trading account with payment terms.
A trading account with payment terms is offered & opened at the discretion of House of Mo Shen Pty Ltd T/A House of Uniforms & is only available to companies who can demonstrate that:
- they will be ordering at least once a month
- they will meet the minimum monthly spend criteria
- they have no history of late payments as verified by Creditor Watch.
Trading accounts with payment terms which remain inactive for a 6 month period will revert to a standard trading account without warning.
For new orders all branding options have minimums which vary depending on the branding method.
For many of our branding options there is no minimum on repeat orders.
Please contact us for further information.
If you require "blank" garments (ie we are not branding them in any way) there are no minimums.

Branded garments however do have minimums specific to the type of branding.
Urgent orders, ie orders required sooner than our standard lead times, can generally be accommodated but may attract an urgent order fee.
If you have a due date that is earlier than our standard lead time please let us know BEFORE placing your order so we can confirm if the required date is possible & advise you what the urgent order fee will be.
If you have artwork but not in a digital vector format, we can arrange to have it redrawn for you.
There is a cost for this of $75 ex gst.
Upon completion we will give you the vector file to keep, which you will be able to use with other graphic professionals in the future (sign writers, business cards, car decals etc).
If you do not have any artwork at all we may be able to create it for you if it is simple text.
Please note though we are not dedicated logo designers & unfortunately don't have the time necessary to spend with you to develop a totally unique brand logo beyond doing some basic text.
If you are wanting something unique designed specifically for you, we recommend that you seek out a dedicated graphic artist/designer. We have several that we recommend if you need help.
Logos & artwork should be provided as vector files (ie EPS or AI format) with all fonts created to outlines to achieve the best results.
Artwork which can not be provided in EPS or AI format may incur a redrawing fee, depending on the branding method.
We can not always reproduce logos onto garments from business cards or scanned images. If you're unsure please provide a copy of what you have & we will advise you accordingly.
You will need to provide the artwork that you wish to use.
Where possible please provide a Pantone (PMS) colour for colour matching. Your graphic designer should have provided this to you when they designed your logo.
We have colour charts available to assist you with accurate colour choice however these can only be viewed in our showroom.
We prefer not to email photos of colour charts as every computer screen is different & will therefore show the colours differently making this an unreliable way of determining colours.
There are a number of possible reasons why embroideries vary from different companies.
Not all embroidery machines are created equal. Some produce a better result than others. We use state of the art Baruden machinery. But there are still differences between our machines & even between the individual heads on each machine.
Not all embroidery threads are created equal. We use a very high quality embroidery thread which can sometimes look thicker when embroidered than other threads in the market place which can be very thin.
The type of artwork provided to each supplier.
The digitising process. When the artwork is setup the digistiser (who is a human) uses their skill & a computer program to recreate your artwork so the embroidery machine can read & understand it. This process takes time & is fiddly. As when any type of artwork is recreated every person will produce a slightly different result. In reality there is no way to 100% recreate an embroidery file without being provided the exact embroidery file used. Even if the exact embroidery file is provided variances caused by machinery, threads & fabric will produce varied results.
Overall we are happy to work with you to try & recreate the embroidery exactly but there are limitations to what can be done. For example, we can't make our thread strands thinner, the thickness of the thread is the thickness of the thread. We can't make our threads have a matte finish when they naturally have a vibrant finish etc.
If you need your file to be matched very specifically we recommend you get a copy of your previously used embroidery file & / or provide us with a sample of your previous embroidery so we can make adjustments to get things as close as possible.
This is a very unlikely situation but in this instance you will be given a full refund less any fee's, charges & costs incurred up to the point of cancellation.
This can include artwork setups, sampling fees, courier fees & stock which may have been purchased on your behalf.
Unfortunately this happens from time to time despite our best efforts to pick up any issues during the production process.
As a general rule the best thing to do is to send through a picture of the problem via email so our customer service team can have a look at the problem. We will then advise the next steps.
If from the photo it does look like the garment is faulty you will be asked to return the garment to us for inspection along with a faulty garment review form.
Please note we do not cover the costs of returning the garment to us for evaluation. Once we receive the garment back we will then assess the garment & let you know what we have determined. We will then discuss with you your options.
If the garment is unbranded & unworn & still in it's packaging then you may be able to return the garment for an exchange.
The garment exchange will need to be requested within 7 days of you having received it.
Please contact us & we can provide you with our exchange form which outlines all the terms & conditions for exchanges.
Unfortunately if the garment has been branded in anyway, has been worn or had any custom alterations done to it then we will not be able to swap it over for a different size / colour / product.
Items returned without the completed exchange form will not be accepted.
Items that have been worn or that are missing packaging will not be accepted for exchange.
House of Uniforms will fulfill any & all obligations as per Australian Consumer Law regarding faulty items.
If there's an issue with any of the items you purchase from us, we will do what we can to deal with the problem quickly & effectively.
If it's our mistake we will remedy the issue as quickly as possible, if it's your mistake we will try to help you remedy it as cheaply as possible.
Obviously we need you to do your part & check all quotes, artwork & samples carefully before approving your order because, unfortunately, there are limits to the help we can offer if you've made a mistake or not checked your quote.
To be direct, if you are the sort of person that reads a FAQ list then it's unlikely that you will have an issue that can't be swiftly & amicably resolved. 
We have outlined our general process in more detail below to illustrate this.
If you are a new customer needing branded garments :
Once you have paid your deposit you will be sent a proof either in the form of a digital mockup, physical branding sample or written description to ensure we have understood your requirements.
Your quotation will also clearly document what you have ordered & what branding is going to be applied & where. We strongly suggest you review the quotation carefully to ensure our understanding of what you need is the same as yours.
If you have questions please ask them before approving the quotation.
If you are a repeat customer needing branded garments
Our production team will use the same artwork that is on file from previous orders.
If you are a repeat customer & your artwork has changed please make sure you notify us before we start your order.
All our quotes are clearly broken down to items, product code, colours, sizes, quantities per size, branding placement, branding method, pricing & delivery address. It is your responsibility to make sure that what you are approving is what you want.
Please keep in mind that we are dealing with a lot of people at any one time (sometimes they may even share the same name as you).
Frequently the quotation process can stretch over several months as a quote is revised, changed, altered & adjusted. Sometimes people confuse what they "meant to tell us" with what they "actually told us".
By providing you with a very detailed quotation & asking you to check it, we are doing our part to ensure you get what you want.
When you sign the quote you are legally & financially agreeing that this is what you expect to receive.
Consequently there are many opportunities for corrections to be made to ensure that you get what you are expecting.
We only credit or replace products in the instance that there is an obvious fault which we have caused.
We DO NOT replace or credit simply because you changed your mind, didn't check the quote properly, ordered the wrong item, forgot to tell us something or choose inappropriate garments, styles, colours or fabrics.
If you'd like some help or guidance
Create Uniforms & Merchandise that attracts
Let's be clear, what you want is to attract customers/clients/members/etc. What you don't want is to attract irrelevant people (who will waste your time & resources).
Remember, just as you are always looking for your ideal customer/client/member/etc, they are also looking for their ideal brand.
This is why it's important to refine your visual look (uniforms & merchandise). You want to let people know what sort of brand you are at a glance - attention is fleeting.
To do this well, you need to know what your brand is all about & the type of customer you want to attract…
It's best to have a clear idea of your brand to refer to as you step through the ordering process. This will make it quicker & easier to determine the right products & branding for you.
There's no need to get into brand personality types or spirit animals (but, if that is your thing, go for it!).
When keeping it simple, all you really need to know is:
What is your brand?

Who is your ideal customer?

What is your ideal transaction with this customer?
This next step is all about the practicalities.
You should figure out all the details to ensure you get what's best for your brand in the required timeframe & at the right budget. These include:
Time & Money

Product function requirements

Administrative factors

Staff requirements

Product selection
You're awesome! Which is why people should know you exist. Your branding (name, logo, colours, etc) helps with this.
It's not enough to just be recognised. You need to be remembered in their time of need. (Step 1)
You can achieve this through integrating your brand onto a variety of products (Step 2)
We'll expertly guide you on the best branding methods to help you do this. (because we do them all ourselves here onsite).
Embroidery | Screen Printing | Digital Transfers | Supacolour | Dye Sublimation | Alterations & More...
Ready to get started now?
We help people create uniforms & merchandise for their brands
Since 2004, our team of dedicated fashion designers, graphic designers, branding consultants, sewers, printers, embroiderers & customer service officers have been working with brands (big & small) to create eye-catching uniforms & merchandise.
We take this seriously. Our Guarantee ensures our dedicated customer service team will help you find the products you need. They'll also make it as simple & enjoyable as possible.
Your brand is in safe hands. Our customer service & production teams are all under the one roof, working together to make decisions & solve problems, creating over 80,000 branded garments annually.
We love to talk about brand aspirations & goals. What's your brand about? What are you imagining? We'd love to discuss your vision. When you're ready, get in touch.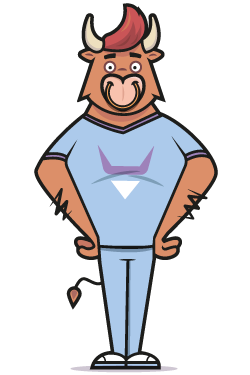 Uniforms, merchandise & branding shapes your reputation. We understand this, which is why we promise the following…
In both our online guides or in person, we'll discuss with you :
- Brand identity & values
- The purpose of the product
- Functionality requirements
- Your team demographic
- Sizes, colours & styles
- Branding options & opportunities
- Timelines & due dates
- Ongoing availability requirements
- Budget
- & much more
We aim to ensure that when you receive your order everything is as perfect & fabulous as possible.
Very occasionally "Life" has other ideas which is why we promise the following:
House of Uniforms will fulfill any & all obligations as per Australian Consumer Law regarding faulty items.
If there's an issue with any of the items you purchase from us, we will do what we can to deal with the problem quickly & effectively.
If it's our mistake we will remedy the issue as quickly as possible, if it's your mistake we will try to help you remedy it as cheaply as possible.
Obviously, we need you to do your part & check all quotes, artwork & samples carefully before approving your order because, unfortunately, there are limits to the help we can offer if you've made a mistake.
As always, we are happy to discuss any of this with you, please contact us.