This branding method will make your brand more desirable...
Embroidery is one of the oldest methods in the branding world. There is a reason it has remained so popular for thousands of years. If it ain't broke don't fix it!
Ancient origins
As soon as humans realised they could connect animal skins with stitches, they started using those stitches to decorate.
This practise (later named embroidery after the French word 'broderie', meaning embellishment) evolved independently in almost every part of the world. Proving its universal appeal from the beginning.
In fact, the oldest known example of embroidery found by archaeologists was dated back to 30,000BC. It included fossilised remains of heavily hand-stitched & decorated clothing, boots and a hat.
Embroidery as we know it today is believed to have originated in the Orient and Middle East. As artwork from 3500BC China depicts clothing decorated with silk thread, precious stones & pearls.
Throughout history, embroidered clothing was an indicator of wealth & status as it was expensive. It was labour intensive to produce & often used the highest quality materials available.
Embroideries evolution
This began to change after the invention of the first embroidery machine in the early 1800's. The machine, invented by Frenchman Josue Heilmann, could do the work of about four hand embroiderers at once.
To work the machine an operator used their left hand to guide a scribe around a diagram of the desired pattern & the right hand to crank a wheel that pushed needles through the fabric. At the same time the operator would use their feet to work the clamps that gripped the needles. The designs were embroidered at six times the size of the original artwork & a huge amount of coordination was needed to guide the stitch.
This technology was slow to gain popularity as people were resistant to change & feared potential loss of jobs to machines. However, once the industrial revolution came about, there was no turning back. The majority of embroidery was now done by machine rather than by hand which greatly increased its availability & affordability.
The mass production of embroidered goods meant that materials used were cheaper & the stitching was not as precise as it used to be. Regardless, embroidery was now an option for the masses.
As time passed, technological advances meant that embroidery designs could be produced more quickly & accurately than ever before.
In the 1980's, the first computerised embroidery machines were produced by Wilcom. They allowed manufacturers to enter designs quickly & effectively.
The classiest branding method?
These days, advanced computer technology means embroiders can stitch complicated & intricate designs at lightning speed.
Our embroidery machines Bertie and Hiro, for example, can each process 8 garments at once. At full speed they can produce 900 stitches per minute! A far cry from what could be achieved by hand.
Though embroidery no longer requires a great amount of wealth or status to acquire, the art form has retained its desirable reputation. It's still associated with a certain level of class and distinction that is unparalleled by other branding methods.
Create Uniforms & Merchandise that attracts
Let's be clear, what you want is to attract customers/clients/members/etc. What you don't want is to attract irrelevant people (who will waste your time & resources).
Remember, just as you are always looking for your ideal customer/client/member/etc, they are also looking for their ideal brand.
This is why it's important to refine your visual look (uniforms & merchandise). You want to let people know what sort of brand you are at a glance - attention is fleeting.
To do this well, you need to know what your brand is all about & the type of customer you want to attract…
Ready to get started now?
We help people create uniforms & merchandise that attracts
Since 2004, our team of dedicated fashion designers, graphic designers, branding consultants, sewers, printers, embroiderers & reps have been working with brands to create eye-catching uniforms & merchandise that attracts both new & existing customers.
We take this seriously. Our Guarantee ensures your dedicated rep will help you find the products you need. They'll also make it as simple & enjoyable as possible.
Your brand is in safe hands. Our sales & production team are all under one roof working together to make decisions & solve problems creating over 80,000 alluring branded garments a year.
We love to talk about brand aspirations & goals. What's your brand about? What are you imagining?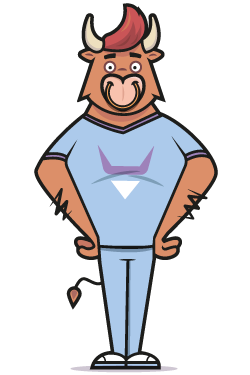 Uniforms, merchandise & branding shapes your reputation. We understand this, which is why we promise the following…
In both our online guides or in person with one of our reps, we'll discuss:
- Brand identity & values
- The purpose of the product
- Functionality requirements
- Your team demographic
- Sizes, colours & styles
- Branding options & opportunities
- Timelines & due dates
- Ongoing availability requirements
- Budget
- & much more
We aim to ensure that when you receive your order everything is as perfect & fabulous as possible.
Very occasionally "Life" has other ideas which is why we promise the following:
House of Uniforms will fulfill any & all obligations as per Australian Consumer Law regarding faulty items.
If there's an issue with any of the items you purchase from us, we will do what we can to deal with the problem quickly & effectively.
If it's our mistake we will remedy the issue as quickly as possible, if it's your mistake we will try to help you remedy it as cheaply as possible.
Obviously, we need you to do your part & check all quotes, artwork & samples carefully before approving your order because, unfortunately, there are limits to the help we can offer if you've made a mistake.
As always, we are happy to discuss any of this with you, please call us.
Please contact to us to request an appointment