Why your business should be gifting these holidays
It's important to show gratitude to the people who do business with you. While you have helped them by providing great service, it doesn't hurt to give them a little something to show that you care beyond the payment they give you.
But corporate gift giving can be so much more than just a demonstration of thanks and good will. Indeed, when done properly, the benefits of corporate gift giving are extensive including...
Helping to bridge divides
In business with clients who are geographically distant? Gift giving could be a great way to close the gap & let clients know that, despite the distance, you are still thinking of them & are grateful for their business.
However, if you are gifting to overseas companies, it is important to research the cultural etiquette around gift giving. For example, in China, white is often a colour used at funerals so wrapping gifts in white paper should be avoided.
Reopening lines of contact
Gift giving can be especially helpful if it has been a while since you were in contact with the other company as when they receive your gift, not only it put you back on their radar, but it will most likely prompt a reply.
Indeed, according to several surveys conducted by Promotional Products Association International (PPAI) vendors who gave were twice as likely to increase their chances of being contacted by recipients as those that didn't have a gift program. Open lines of communication are the key to good relationships & better business!
Setting you apart from competition
Companies tend to want to do business with people they know & like, and what better way to consolidate a friendly relationship then with gift giving? A well thought out gift proves that your business cares & may be just the thing that sets you apart from the competition & helps you win that next contract.
May actually save you money
Gifts that include your company branding can actually be an effective marketing tool, especially if they are items that will be used regularly & kept around the office, such as calendars or mugs, as employees will be constantly reminded of your company.
Maintaining customer loyalty
Giving gifts to clients reminds them that their business is important to you. This increases the likelihood that they will engage with your business again as they can rest assured that you will provide them with the best & most attentive service possible.
Improving image and customer perception
Gifting can help to shape the image of your business, creating a perception of your brand as a caring, thoughtful & giving business that is willing to go the extra mile & is not all about the bottom line (whether this is true or not!).
Bonus: Gifting to your employees
When it comes to gift giving, you should probably include your staff as well - after all they are the ones that work hard for you all year long! Just a small token of appreciation could help to improve morale & productivity. Consider gifting experiences that your team can share, such as lunches or plays, that will foster good relationships between employees.
If you need any assistance with your corporate gift giving or wish to purchase or brand your items with us, feel free to contact us on 9555 7707 or [email protected].
For a little inspiration, check out the Brand Builders in our online store.
If you've found anything covered above to be interesting or useful you'll definitely want to check out what we've written on how to...
Create Uniforms & Merchandise that Attracts Customers
Our easy to follow guides will tell you how;
Create Uniforms & Merchandise that attracts
Let's be clear, what you want is to attract customers/clients/members/etc. What you don't want is to attract irrelevant people (who will waste your time & resources).
Remember, just as you are always looking for your ideal customer/client/member/etc, they are also looking for their ideal brand.
This is why it's important to refine your visual look (uniforms & merchandise). You want to let people know what sort of brand you are at a glance - attention is fleeting.
To do this well, you need to know what your brand is all about & the type of customer you want to attract…
Ready to get started now?
We help people create uniforms & merchandise for their brands
Since 2004, our team of dedicated fashion designers, graphic designers, branding consultants, sewers, printers, embroiderers & customer service officers have been working with brands (big & small) to create eye-catching uniforms & merchandise.
We take this seriously. Our Guarantee ensures our dedicated customer service team will help you find the products you need. They'll also make it as simple & enjoyable as possible.
Your brand is in safe hands. Our customer service & production teams are all under the one roof, working together to make decisions & solve problems, creating over 80,000 branded garments annually.
We love to talk about brand aspirations & goals. What's your brand about? What are you imagining? We'd love to discuss your vision. When you're ready, get in touch.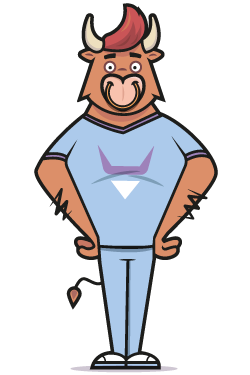 Uniforms, merchandise & branding shapes your reputation. We understand this, which is why we promise the following…
In both our online guides or in person, we'll discuss with you :
- Brand identity & values
- The purpose of the product
- Functionality requirements
- Your team demographic
- Sizes, colours & styles
- Branding options & opportunities
- Timelines & due dates
- Ongoing availability requirements
- Budget
- & much more
We aim to ensure that when you receive your order everything is as perfect & fabulous as possible.
Very occasionally "Life" has other ideas which is why we promise the following:
House of Uniforms will fulfill any & all obligations as per Australian Consumer Law regarding faulty items.
If there's an issue with any of the items you purchase from us, we will do what we can to deal with the problem quickly & effectively.
If it's our mistake we will remedy the issue as quickly as possible, if it's your mistake we will try to help you remedy it as cheaply as possible.
Obviously, we need you to do your part & check all quotes, artwork & samples carefully before approving your order because, unfortunately, there are limits to the help we can offer if you've made a mistake.
As always, we are happy to discuss any of this with you, please contact us.