Do all tradies need to invest in workwear?
We often get asked do tradies need to invest in workwear? When you're working as a tradie, health & safety requirements often play a big role in what you're allowed to wear on the job. Whether it's hi-vis, steel capped boots, hard hats or safety goggles, it makes sense to wear the clothing that's recommended to keep you safe.
But what if you're a tradie that has none (or few) of these requirements? Does that mean you can wear whatever you want to work? Probably not.
Here are just a few of the reasons basic workwear is essential for all tradies...
It'll last longer
Workwear goes through a lot - from moving around with you all day, to rubbing against rough surfaces, to being exposed to harsh chemicals in frequent washing, but unlike your everyday clothes, workwear is made to last.
Most modern workwear is made with strong & durable fabrics that have been created specifically to combat the wear & tear of a tradies daily life.
Reduces risk of injury
Traditional safety equipment is not the only gear that will help you avoid injury. If you work outside, for example, you have a high risk of sunburn & heatstroke, therefore you may want to consider workwear that includes SPF protection & a hat as part of your outfit.
Wearing clothes made of stronger fabric also reduces the risk of clothes tearing or wearing out & therefore provides extra protection for the skin.
It's made for the job
Workwear is made to handle the everyday jobs that tradies take on. This includes features such as 4-way-stretch to allow a large range of movement, breathable fabrics & ventilation to keep you cool while you're working hard. Some designs also include antimicrobial (bacteria resistant) & stain repellent finishes to make caring for your clothes much easier.
Helps you look presentable
Wearing clothes made specifically for the job means they have a lower chance of getting damaged & looking scruffy.
While the people who hire you are probably more interested in the quality of your work than what you look like, having clothing that looks professional & presentable will create a positive lasting impression that may help you secure repeat business.
Saves the rest of your wardrobe
If you have a specific set of work clothes you won't need to wear your everyday clothes on the job and therefore won't damage/dirty all of your clothing.
Now you know the benefits, you can head over to our store & Shop Trades Workwear Online or Shop Hi Vis Online.
Or, just click on Robbo, the Trades Dog or Bo, the Hi Vis Gorilla.
Create Uniforms & Merchandise that attracts
Let's be clear, what you want is to attract customers/clients/members/etc. What you don't want is to attract irrelevant people (who will waste your time & resources).
Remember, just as you are always looking for your ideal customer/client/member/etc, they are also looking for their ideal brand.
This is why it's important to refine your visual look (uniforms & merchandise). You want to let people know what sort of brand you are at a glance - attention is fleeting.
To do this well, you need to know what your brand is all about & the type of customer you want to attract…
Ready to get started now?
We help people create uniforms & merchandise for their brands
Since 2004, our team of dedicated fashion designers, graphic designers, branding consultants, sewers, printers, embroiderers & customer service officers have been working with brands (big & small) to create eye-catching uniforms & merchandise.
We take this seriously. Our Guarantee ensures our dedicated customer service team will help you find the products you need. They'll also make it as simple & enjoyable as possible.
Your brand is in safe hands. Our customer service & production teams are all under the one roof, working together to make decisions & solve problems, creating over 80,000 branded garments annually.
We love to talk about brand aspirations & goals. What's your brand about? What are you imagining? We'd love to discuss your vision. When you're ready, get in touch.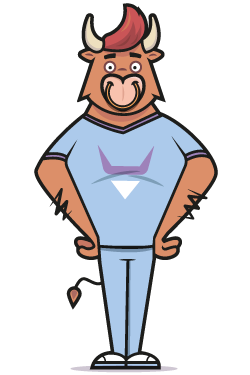 Uniforms, merchandise & branding shapes your reputation. We understand this, which is why we promise the following…
In both our online guides or in person, we'll discuss with you :
- Brand identity & values
- The purpose of the product
- Functionality requirements
- Your team demographic
- Sizes, colours & styles
- Branding options & opportunities
- Timelines & due dates
- Ongoing availability requirements
- Budget
- & much more
We aim to ensure that when you receive your order everything is as perfect & fabulous as possible.
Very occasionally "Life" has other ideas which is why we promise the following:
House of Uniforms will fulfill any & all obligations as per Australian Consumer Law regarding faulty items.
If there's an issue with any of the items you purchase from us, we will do what we can to deal with the problem quickly & effectively.
If it's our mistake we will remedy the issue as quickly as possible, if it's your mistake we will try to help you remedy it as cheaply as possible.
Obviously, we need you to do your part & check all quotes, artwork & samples carefully before approving your order because, unfortunately, there are limits to the help we can offer if you've made a mistake.
As always, we are happy to discuss any of this with you, please contact us.