Brand Recognition -The Importance of Logos
When it comes to the success of a business, the role that brand recognition plays cannot be underestimated.
Take the case of Nike - everything from their 'Just Do It' slogan to their swooshing tick logo have become key identifiers of the brand & immediately prompt us to think of their products questioning whether it may be time to pop into a store to pick up some new goodies.
But how can you work to effectively increase your brands' recognition without launching massive ad campaigns that cost the earth?
The answer is simple - create a good logo & ensure consumers see it.
First impressions are key
Companies these days are locked in a battle against consumers short attention spans, which is why creating an enticing logo is so important. According to research from Optimal Targeting, people remember 80 percent of images, compared to only 20 percent of text, therefore using a logo can help your brand create a positive & memorable first impression.
Gain recognition
The most successful & well known companies around the world are almost all recognisable via their logo alone - think Apples' fruit or McDonald's iconic golden arches. On the other hand, if a company's logo is poorly designed or doesn't represent the business well, it can leave a negative impression in a consumer's head or simply be forgotten.
Create a basis for branding
Logo design is not only a huge part of overall company branding, but it can also help to kick start the process of creating a strong brand identity. Indeed, logos are usually one of the first steps in determining company colours, tone, fonts & overall brand feeling.
Communicate brand values
A well designed logo can be so much more than just nice colours printed in an aesthetically pleasing font. A company's logo can indicate the company's core values, whether you want to be perceived as relaxed, fun, professional or authoritative - small tweaks in colours or angles can make all the difference.
Be consistent & dependable
Once you have a strong logo that represents your business well, it's time to ensure your customers recognise it. By using the same logo across websites, social media, uniforms & equipment, you can create a strong & stable business identity, making you easily recognisable & memorable.
Inspire brand loyalty
Consumers that are loyal to brands will often use products that feature that companies logo, thus providing free advertising - if the logo is easily recognisable. For example, many customers of the car company BMW will wear apparel such as hats featuring the brands' logo, prompting those around them to think of the company & simultaneously serving as a personal recommendation of the brands quality.
Here at House of Uniforms we offer a comprehensive service printing & embroidering your logo onto all manner of clothing, uniforms & promotional products. For more information, contact us on 9555 7797 or via email at [email protected].
If you've found anything covered above to be interesting or useful you'll definitely want to check out what we've written on how to...
Create Uniforms & Merchandise that Attracts Customers
Our easy to follow guides will tell you how;
Create Uniforms & Merchandise that attracts
Let's be clear, what you want is to attract customers/clients/members/etc. What you don't want is to attract irrelevant people (who will waste your time & resources).
Remember, just as you are always looking for your ideal customer/client/member/etc, they are also looking for their ideal brand.
This is why it's important to refine your visual look (uniforms & merchandise). You want to let people know what sort of brand you are at a glance - attention is fleeting.
To do this well, you need to know what your brand is all about & the type of customer you want to attract…
Ready to get started now?
We help people create uniforms & merchandise for their brands
Since 2004, our team of dedicated fashion designers, graphic designers, branding consultants, sewers, printers, embroiderers & customer service officers have been working with brands (big & small) to create eye-catching uniforms & merchandise.
We take this seriously. Our Guarantee ensures our dedicated customer service team will help you find the products you need. They'll also make it as simple & enjoyable as possible.
Your brand is in safe hands. Our customer service & production teams are all under the one roof, working together to make decisions & solve problems, creating over 80,000 branded garments annually.
We love to talk about brand aspirations & goals. What's your brand about? What are you imagining? We'd love to discuss your vision. When you're ready, get in touch.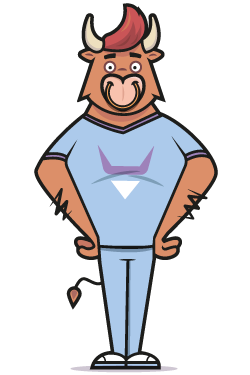 Uniforms, merchandise & branding shapes your reputation. We understand this, which is why we promise the following…
In both our online guides or in person, we'll discuss with you :
- Brand identity & values
- The purpose of the product
- Functionality requirements
- Your team demographic
- Sizes, colours & styles
- Branding options & opportunities
- Timelines & due dates
- Ongoing availability requirements
- Budget
- & much more
We aim to ensure that when you receive your order everything is as perfect & fabulous as possible.
Very occasionally "Life" has other ideas which is why we promise the following:
House of Uniforms will fulfill any & all obligations as per Australian Consumer Law regarding faulty items.
If there's an issue with any of the items you purchase from us, we will do what we can to deal with the problem quickly & effectively.
If it's our mistake we will remedy the issue as quickly as possible, if it's your mistake we will try to help you remedy it as cheaply as possible.
Obviously, we need you to do your part & check all quotes, artwork & samples carefully before approving your order because, unfortunately, there are limits to the help we can offer if you've made a mistake.
As always, we are happy to discuss any of this with you, please contact us.