Ancient artistry to Andy Warhol: Why screen printing might be the best branding method for you
Screen printing is a staple of the branding world. It offers a clean & retro look for crisp simple designs & will add a cool factor to any artwork. But how did it gain this rep?
Humble beginnings
Screen printing is often seen as a relatively new technique in the world of branding. However, it turns out this method may have been around for even longer than classic methods such as embroidery.
Screen printing is believed to have originated from stenciling - a method of creating repetitive artwork that dates back to prehistoric times. There is even evidence that Neanderthals used stenciling to create their cave artwork.
The first version of screen printing appeared in China during the era of the Song Dynasty (960-1279AD).
The method made it to Europe in the 1700's, however, it didn't gain popularity until 100 years later. This was when silk mesh (one of the key materials for screen printing) became more available for trade.
Initially, the process was mostly used to print interesting colours & patterns onto wallpaper & fabrics. However, advertisers soon cottoned on to its ability to quickly create multiples of the same colourful artwork. Therefore, they then began utilizing the method in marketing campaigns.
Pop art & protest
Screen printing really came into its own around the 60's as social unrest increased & protesting came to the forefront. Protesters used the method to print posters, t-shirts & other media with messages about civil rights, women's rights & anti-war movements. These screen printed images were extremely effective & helped to grow political movements.
The pop art movement in this era brought about some of the most famous artworks of the 20th century.
What were they were created with? You guessed it - screen printing.
For example, Andy Warhol was a dedicated screen printer creating Triple Elvis (1962), Campbell's Soup Can on a Shopping Bag (1966) & Marilyn Monroe (1967) with the technique.
Make your branding memorable
Nowadays, screen printing is most commonly used on t-shirts & bags.
The technique allows you to create simple, interesting & eye catching designs. Done right, they could be almost as eye catching & memorable as Warhol's soup cans - almost.
Create Uniforms & Merchandise that attracts
Let's be clear, what you want is to attract customers/clients/members/etc. What you don't want is to attract irrelevant people (who will waste your time & resources).
Remember, just as you are always looking for your ideal customer/client/member/etc, they are also looking for their ideal brand.
This is why it's important to refine your visual look (uniforms & merchandise). You want to let people know what sort of brand you are at a glance - attention is fleeting.
To do this well, you need to know what your brand is all about & the type of customer you want to attract…
Ready to get started now?
A bit about House of Uniforms
- & how we help people like you -
We help people create uniforms & merchandise that attracts
Since 2004, our team of dedicated fashion designers, graphic designers, branding consultants, sewers, printers, embroiderers & reps have been working with brands to create eye-catching uniforms & merchandise that attracts both new & existing customers.
We take this seriously. Our Guarantee ensures your dedicated rep will help you find the products you need. They'll also make it as simple & enjoyable as possible.
Your brand is in safe hands. Our sales & production team are all under one roof working together to make decisions & solve problems creating over 80,000 alluring branded garments a year.
We love to talk about brand aspirations & goals. What's your brand about? What are you imagining?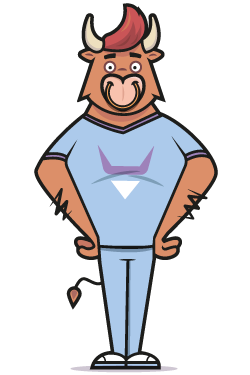 Uniforms, merchandise & branding shapes your reputation. We understand this, which is why we promise the following…
In both our online guides or in person with one of our reps, we'll discuss:
- Brand identity & values
- The purpose of the product
- Functionality requirements
- Your team demographic
- Sizes, colours & styles
- Branding options & opportunities
- Timelines & due dates
- Ongoing availability requirements
- Budget
- & much more
We aim to ensure that when you receive your order everything is as perfect & fabulous as possible.
Very occasionally "Life" has other ideas which is why we promise the following:
House of Uniforms will fulfill any & all obligations as per Australian Consumer Law regarding faulty items.
If there's an issue with any of the items you purchase from us, we will do what we can to deal with the problem quickly & effectively.
If it's our mistake we will remedy the issue as quickly as possible, if it's your mistake we will try to help you remedy it as cheaply as possible.
Obviously, we need you to do your part & check all quotes, artwork & samples carefully before approving your order because, unfortunately, there are limits to the help we can offer if you've made a mistake.
As always, we are happy to discuss any of this with you, please call us.
Please contact to us to request an appointment