Want new scrubs? Look no further...
______________________________
!!! LATE BREAKING NEWS!!!
______________________________
Updated 12-12-2019
Duke of Scrubs is on the move! Now that House of Uniforms has it's very own online store, you'll find all of the same scrubs that the Duke had, plus a whole lot more.
_______________________________
Looking for new medical scrubs or beauty tunics but sick of trawling the internet trying to find a supplier you can trust?
Introducing Duke of Scrubs! Our new online web store offering a hand picked range of the best value medical scrubs, beauty tunics & lab coats on the market.
No need for quotes, invoices, long lead times or items coming from overseas. Simply select the items you require, checkout & hey presto! You've got medical scrubs, beauty tunics & lab coats shipped directly to you from our warehouse.
Better still once your order has been shipped you can track the progress of your shipment from our door to yours via a tracking link.
Whether you're a nurse, doctor, vet or beautician, the Duke of Scrubs website has something for you. Offering an extensive selection of styles for both men & ladies. Including a large selection of colour options & an complete range of sizing options.
Based in Melbourne, we offer shipping Australia wide, with free shipping for all orders over $150!
Need a logo on your scrubs?
You're already in the right place! Here at House of Uniforms we take care of branding your uniforms with your logo or artwork.
Give us a call on (03) 9555 7797 or email [email protected] to get your order underway.
Please note: We require a minimum of 8 garments to be branded with the same artwork.
To have a look at our range of scrubs head over our store & Shop Scrubs Online.
or simply click on Ken the Koala & his team below!
Create Uniforms & Merchandise that attracts
Let's be clear, what you want is to attract customers/clients/members/etc. What you don't want is to attract irrelevant people (who will waste your time & resources).
Remember, just as you are always looking for your ideal customer/client/member/etc, they are also looking for their ideal brand.
This is why it's important to refine your visual look (uniforms & merchandise). You want to let people know what sort of brand you are at a glance - attention is fleeting.
To do this well, you need to know what your brand is all about & the type of customer you want to attract…
Ready to get started now?
We help people create uniforms & merchandise that attracts
Since 2004, our team of dedicated fashion designers, graphic designers, branding consultants, sewers, printers, embroiderers & reps have been working with brands to create eye-catching uniforms & merchandise that attracts both new & existing customers.
We take this seriously. Our Guarantee ensures your dedicated rep will help you find the products you need. They'll also make it as simple & enjoyable as possible.
Your brand is in safe hands. Our sales & production team are all under one roof working together to make decisions & solve problems creating over 80,000 alluring branded garments a year.
We love to talk about brand aspirations & goals. What's your brand about? What are you imagining?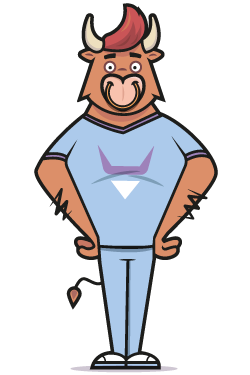 Uniforms, merchandise & branding shapes your reputation. We understand this, which is why we promise the following…
In both our online guides or in person with one of our reps, we'll discuss:
- Brand identity & values
- The purpose of the product
- Functionality requirements
- Your team demographic
- Sizes, colours & styles
- Branding options & opportunities
- Timelines & due dates
- Ongoing availability requirements
- Budget
- & much more
We aim to ensure that when you receive your order everything is as perfect & fabulous as possible.
Very occasionally "Life" has other ideas which is why we promise the following:
House of Uniforms will fulfill any & all obligations as per Australian Consumer Law regarding faulty items.
If there's an issue with any of the items you purchase from us, we will do what we can to deal with the problem quickly & effectively.
If it's our mistake we will remedy the issue as quickly as possible, if it's your mistake we will try to help you remedy it as cheaply as possible.
Obviously, we need you to do your part & check all quotes, artwork & samples carefully before approving your order because, unfortunately, there are limits to the help we can offer if you've made a mistake.
As always, we are happy to discuss any of this with you, please call us.
Please contact to us to request an appointment