Ladies - here's how to dress for work in the heat
It's a scorching summer day. You breeze into work wearing your favourite summer dress.
You're cool & comfortable. Life is good.
However, as you go through your day you begin to regret your casual flowy dress choice.
It is far too short when you are sitting at your desk & your bra straps are on show. You spend every second minute adjusting, trying to feel covered & professional.
Not exactly an ideal work day.
While we all want to be cool & comfortable in summer, there are ways we can achieve this without breaching dress standards or forfeiting professionalism.
Here are some simple rules to help you avoid a fashion faux pas at the office when the heat hits...
Choose the right underwear
When the outer layers come off & a little more skin is on show, it's more important than ever to choose your undergarments carefully.
Visible underwear lines & bra straps are a complete no-no in the office. It makes your outfit appear too casual & unprofessional.
Bring a cover up
The weather has finally gotten warmer.
You are ecstatic to finally be wearing dresses & skirts to work.
However, along with the heat comes the air conditioner - the enemy of any cute summery outfit.
To ensure you don't spend the day shivering away at your desk, always bring a cover up.
Whether that be a cardigan, scarf, or blazer, always have something prepared to throw on if someone in your office gets a little too keen on the AC.
Pay attention to your feet
If you choose to wear flats, ensure they aren't made of cheap plastic materials.
They will cause your feet to sweat excessively & start to smell quite quickly.
Consider wearing footlet socks with flats to reduce the risk of permanent odours.
If your workplace permits wearing sandals, make sure your feet are clean & toes are manicured.
(A home job is fine - you just don't want long or ragged toe nails ruining your appearance).
Don't go too casual
Yes, it's summer, & depending on where you work that may mean the office dress code is relaxed slightly to accommodate for the warmer weather.
However, this does not mean that all rules have gone down the drain.
Aside from the obvious tips like never wear flip flops to the office, there are other tricks you can use to make sure you always look put together - even if your outfit is a little more casual.
For example, if you are wearing a short sleeve or sleeveless shirt, make sure your legs are covered.
Similarly, if you are wearing a skirt that puts your legs on show, make sure that what you are wearing on your top half isn't too revealing.
This will help to balance out your outfit, ensuring there is not too much skin on show & keeping your look professional.
Get the length right
If you're wearing skirts or dresses, they should be at least knee length.
The midi skirt is a popular, flattering & breathable option that you could consider trying when the temperature rises.
Avoid sweat patches
Many people believe that when the heat hits, light coloured fabrics are what will stop you from getting too hot & sweaty.
However, a scientific study from 1980 looking into why Bedouins, living in the Sinai desert wore black robes, proved this assumption wrong.
It showed that it's not the colour, but the cut of the clothing & fabric used that keeps you cool.
Opt for loose, billowy, non-synthetic items that will allow air to circulate freely & reduce the instance of sweat patches.
Alternatively, if there are some colours you find don't show your sweat patches clearly, wear them on a hot day.
Focus on fabrics
In summer it's best to go for breathable lightweight fabrics such as linen & cotton blends to allow air flow & help combat the heat.
Create Uniforms & Merchandise that attracts
Let's be clear, what you want is to attract customers/clients/members/etc. What you don't want is to attract irrelevant people (who will waste your time & resources).
Remember, just as you are always looking for your ideal customer/client/member/etc, they are also looking for their ideal brand.
This is why it's important to refine your visual look (uniforms & merchandise). You want to let people know what sort of brand you are at a glance - attention is fleeting.
To do this well, you need to know what your brand is all about & the type of customer you want to attract…
Ready to get started now?
We help people create uniforms & merchandise for their brands
Since 2004, our team of dedicated fashion designers, graphic designers, branding consultants, sewers, printers, embroiderers & customer service officers have been working with brands (big & small) to create eye-catching uniforms & merchandise.
We take this seriously. Our Guarantee ensures our dedicated customer service team will help you find the products you need. They'll also make it as simple & enjoyable as possible.
Your brand is in safe hands. Our customer service & production teams are all under the one roof, working together to make decisions & solve problems, creating over 80,000 branded garments annually.
We love to talk about brand aspirations & goals. What's your brand about? What are you imagining? We'd love to discuss your vision. When you're ready, get in touch.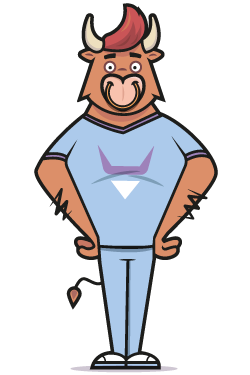 Uniforms, merchandise & branding shapes your reputation. We understand this, which is why we promise the following…
In both our online guides or in person, we'll discuss with you :
- Brand identity & values
- The purpose of the product
- Functionality requirements
- Your team demographic
- Sizes, colours & styles
- Branding options & opportunities
- Timelines & due dates
- Ongoing availability requirements
- Budget
- & much more
We aim to ensure that when you receive your order everything is as perfect & fabulous as possible.
Very occasionally "Life" has other ideas which is why we promise the following:
House of Uniforms will fulfill any & all obligations as per Australian Consumer Law regarding faulty items.
If there's an issue with any of the items you purchase from us, we will do what we can to deal with the problem quickly & effectively.
If it's our mistake we will remedy the issue as quickly as possible, if it's your mistake we will try to help you remedy it as cheaply as possible.
Obviously, we need you to do your part & check all quotes, artwork & samples carefully before approving your order because, unfortunately, there are limits to the help we can offer if you've made a mistake.
As always, we are happy to discuss any of this with you, please contact us.