How uniforms help your hospitality business
How easy is it for customers to identify staff members in your business? If it isn't easy you've undoubtedly lost business. Continue reading to find out how uniforms help your hospitality business.
What's the first thing most customers do when they set foot in a cafe, restaurant or bar? They look for a staff member to help them.
If that person is in a clearly defined uniform the customer will have no problem locating help & getting their order underway.
But, what if none of the staff are wearing uniforms? Customers will struggle to locate staff members & engage your services. Resulting in orders not coming in quickly & in some instances not at all. The customer experience suffers & you will most likely lose sales as a result.
Uniforms don't have to be fancy or restrictive to be effective. Uniforms can be whatever you want them to be - they might consist of formal attire such as button down shirts & corporate trousers, or they may be casual t-shirts printed with your business logo.
Whatever your uniform, in order to keep your business running without a hitch, you should consider function as well as aesthetics.
For example, when outfitting wait staff, one of the most important functional aspects of the uniform is the apron. As well as keeping their clothes clean, having aprons with pockets allows staff to carry any tools they may need such as notepads, pens, ipads or electronic ordering devices. Having all of these items available at a moments notice will help staff serve customers quickly & reduce time spent running back and forth.
Getting the chefs uniforms right is also essential to keep things running smoothly. Chefs jackets with long sleeves also serve a safety function by helping to reduce the risk of burns. Non-slip safety shoes are also important incase of spills that can cause falls & injury.
Avoiding injury in the kitchen is crucial as disruptions can result in slow service which can have all manner of repercussions including frustrated wait staff, unhappy customers & slower customer turnaround times.
Make sure everything runs seamlessly in your hospitality business with professional uniforms for the whole team. Contact us or Book an Appointment today to find out how House of Uniforms can help your brand thrive!
If you want to jump in and see what's available head over to our store to Shop Hospitality Online.
Or simply, click on Clyde & his cafe crew below!
Create Uniforms & Merchandise that attracts
Let's be clear, what you want is to attract customers/clients/members/etc. What you don't want is to attract irrelevant people (who will waste your time & resources).
Remember, just as you are always looking for your ideal customer/client/member/etc, they are also looking for their ideal brand.
This is why it's important to refine your visual look (uniforms & merchandise). You want to let people know what sort of brand you are at a glance - attention is fleeting.
To do this well, you need to know what your brand is all about & the type of customer you want to attract…
Ready to get started now?
We help people create uniforms & merchandise for their brands
Since 2004, our team of dedicated fashion designers, graphic designers, branding consultants, sewers, printers, embroiderers & customer service officers have been working with brands (big & small) to create eye-catching uniforms & merchandise.
We take this seriously. Our Guarantee ensures our dedicated customer service team will help you find the products you need. They'll also make it as simple & enjoyable as possible.
Your brand is in safe hands. Our customer service & production teams are all under the one roof, working together to make decisions & solve problems, creating over 80,000 branded garments annually.
We love to talk about brand aspirations & goals. What's your brand about? What are you imagining? We'd love to discuss your vision. When you're ready, get in touch.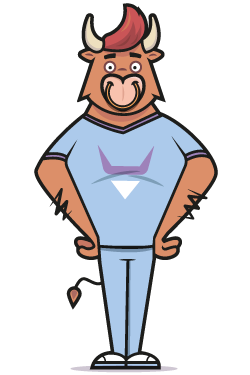 Uniforms, merchandise & branding shapes your reputation. We understand this, which is why we promise the following…
In both our online guides or in person, we'll discuss with you :
- Brand identity & values
- The purpose of the product
- Functionality requirements
- Your team demographic
- Sizes, colours & styles
- Branding options & opportunities
- Timelines & due dates
- Ongoing availability requirements
- Budget
- & much more
We aim to ensure that when you receive your order everything is as perfect & fabulous as possible.
Very occasionally "Life" has other ideas which is why we promise the following:
House of Uniforms will fulfill any & all obligations as per Australian Consumer Law regarding faulty items.
If there's an issue with any of the items you purchase from us, we will do what we can to deal with the problem quickly & effectively.
If it's our mistake we will remedy the issue as quickly as possible, if it's your mistake we will try to help you remedy it as cheaply as possible.
Obviously, we need you to do your part & check all quotes, artwork & samples carefully before approving your order because, unfortunately, there are limits to the help we can offer if you've made a mistake.
As always, we are happy to discuss any of this with you, please contact us.