How to find work clothes that are actually comfortable
Most of us spend almost a third of our lives wearing work clothes.
So it makes sense that we want them to be comfortable.
However, for many people working in corporate environments, finding something that fits this description can be incredibly challenging.
Yes, the idea of always being comfortable in your work attire may sound like nothing more than a pipe dream.
But, there are a few steps you can follow to get as close to this goal as possible & ensure that while you are at the office, work is the first thing on your mind (not the pants pinching at your waist).
Step One. Make sure the garments actually fit your body.
Any clothing that is too small should be off the table immediately - that's a no-brainer.
And, just as you should avoid too-small items, garments that are far too large are also a big no-no.
While they may not pinch, there is definitely something to be said for pants that don't slowly fall down throughout the day or come with swathes of extra fabric.
They may sometimes be difficult to find, but it pays to take the time to find work clothes that are just right.
This includes paying attention to small things like sleeve placement.
You may think that the slight pinch at your underarm where the sleeve has been sewn too high 'isn't that bad' when trying a shirt on prior to purchase.
But, wear that garment for eight hours straight & you will definitely be swallowing your words.
We're all different. We all have different body shapes & sizes.
This may make shopping for work clothes difficult, but, when you get it right, it will make a huge difference to your work day.
Step Two. Find garments that have been designed, tailored & manufactured well.
In the modern market of high volume mass production, it can be difficult to find clothing that has been made to a high standard.
The need for fast production on a large scale tends to inform design, meaning the garments are designed to be sewn together quickly.
This often results in sacrifices regarding tailoring & fit.
Pieces that have been carefully designed & tailored to fit may cost a little more as they take longer to produce, often require more fabric & are revised multiple times to ensure the best fit.
But this extra cash outlay is definitely worth it in the long run considering the time you spend in your work clothes.
Step Three. Ensure your clothes allow you to move freely.
You've found a pair of pants that fit you well - finally!
But if they don't allow any movement, they're not going to feel comfortable for long.
Consider those long hours sitting at your desk when the fabric that has no give begins to crease & cut into your skin.
Or when you're trying to run for the tram but the fabric won't allow the long strides you need to take to get there on time.
To ensure that your garments have a little room to move, it might be best to go for blended fabrics.
For example, by blending even a little spandex (also known as Lycra or elastane) into a given fabric, it will allow for extra stretch & movement in your garment.
If you have access to the garment prior to purchase, be sure to check whether it allows for movement.
(We always recommend conducting a quick test in the fitting room!)
If you're purchasing it online, make sure to check the fabric composition to see whether it contains fibres that allow flexibility.
Step Four. Love what you're wearing!
While physical comfort is important, it's just as important to feel confident in what you're wearing.
It's true that a lot of this confidence can be derived from wearing pieces that fit & flatter your body.
However, it also pays to simply wear the clothes you like.
For example, wearing a skirt that feels a little too short & results in you self-consciously tugging at the fabric all day is hardly going to make you feel at the top of your game.
Similarly, if you're someone who is averse to wearing colours & you wear a bright red top to work, it may make you a little more self conscious about how you look & a little less focused on your actual work.
While there is something to be said for testing your fashion boundaries & trying something new, take small steps & ensure your choices aren't so bold that they make you feel uncomfortable.
We help people create uniforms & merchandise for their brands
Since 2004, our team of dedicated fashion designers, graphic designers, branding consultants, sewers, printers, embroiderers & customer service officers have been working with brands (big & small) to create eye-catching uniforms & merchandise.
We take this seriously. Our Guarantee ensures our dedicated customer service team will help you find the products you need. They'll also make it as simple & enjoyable as possible.
Your brand is in safe hands. Our customer service & production teams are all under the one roof, working together to make decisions & solve problems, creating over 80,000 branded garments annually.
We love to talk about brand aspirations & goals. What's your brand about? What are you imagining? We'd love to discuss your vision. When you're ready, get in touch.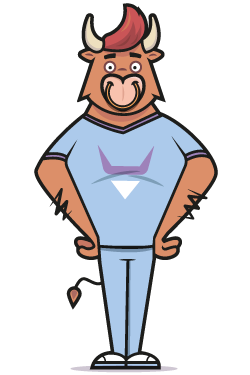 Uniforms, merchandise & branding shapes your reputation. We understand this, which is why we promise the following…
In both our online guides or in person, we'll discuss with you :
- Brand identity & values
- The purpose of the product
- Functionality requirements
- Your team demographic
- Sizes, colours & styles
- Branding options & opportunities
- Timelines & due dates
- Ongoing availability requirements
- Budget
- & much more
We aim to ensure that when you receive your order everything is as perfect & fabulous as possible.
Very occasionally "Life" has other ideas which is why we promise the following:
House of Uniforms will fulfill any & all obligations as per Australian Consumer Law regarding faulty items.
If there's an issue with any of the items you purchase from us, we will do what we can to deal with the problem quickly & effectively.
If it's our mistake we will remedy the issue as quickly as possible, if it's your mistake we will try to help you remedy it as cheaply as possible.
Obviously, we need you to do your part & check all quotes, artwork & samples carefully before approving your order because, unfortunately, there are limits to the help we can offer if you've made a mistake.
As always, we are happy to discuss any of this with you, please contact us.