Create Uniforms & Merchandise that attracts
Step 3. Customise with Branding
We know that the first aim of branding is: to make people familiar enough with your brand to remember it.
The sad reality is that when people have a need for a product or service, they will go with the easiest option which is:
A brand they have previously used, or if that's not available then...
Previously seen multiple times, or if that's not available then...
One that seems vaguely familiar from somewhere (which is why there are knock-off brands).
Basically, people don't or won't think too hard about it.
As we will discuss below, adding branding is a time-proven strategy for securing future business.
How do you make that sure you're the brand they go with?
While you can't guarantee that customers will always think of you when they need your stuff, you can improve your chances through one simple tactic. That tactic is repetition. If you repeatedly expose them to your branding (ie. name, colours, logo) at some point your brand will seep into their memory.
This is why you need to take the opportunity to put branding on all of your products (uniforms, promo products, etc).
But, if we say the exact same thing in the exact same way, people will start to tune out. (Just like you did with your parents.)
You need variety to spice up the exposure repetitions.
This can be done in a few ways:
You can vary the branding,
You can vary the product it goes on,
You can vary the situation or the environment in which your branding occurs.
The more elements to your branding the better.
Which is why it's good to have a few different things (aka devices) in your branding arsenal:
Brand name,
logo,
symbol,
colour theme,
mascot,
motifs, pattern, etc.
With these sorts of devices available, your designs can be more interesting & it will give you more flexibility with product options.
Keep in mind that although artistic style does play a part in how your brand is perceived, most of the result is achieved through repetition of exposure.
What should & shouldn't you do:
While the main aim of branding is to achieve familiarity, you still want to make sure it is mostly positive - after all everyone's familiar with asbestos.
Getting customers to think of your brand fondly is not as straightforward as it may seem. While it may be relatively easy to expose customers to your brand, you must be mindful of accidentally creating negative perceptions.
This unfortunate situation is made worse by the fact that you've paid good money for something that has actually damaged your brands image & is keeping customers away.
This can easily happen if your branding is not thought through or used strategically. Which is why we covered the basics of marketing & memory back in Step 1.
If you haven't done so already, we highly recommend reading through the Step 1. Strategic Version section on the branding explained page.
What printing method should you use:
There are many different methods available for branding. They include:
Supacolour

Laser Etching

Engraving & more
Each of these branding methods has their own strengths & weaknesses. Some are more suited to particular fabrics & artworks than others. 
Click on the links to learn more about each method & see what it looks like.
Once you have settled on the right branding method(s), it's all about branding placement.
After all, you could have the best branding in the world but if nobody sees it, it's going to be pretty much useless.
These are the most popular branding placements for garments:
There are many more options, depending on the specific product, such as:
Sleeve Length of arms
Collar Tips
Pants : back hips above the pockets
Pants : front hips below hem
Back Hem line
Obviously you can combine these in various combinations.
All of the placements & much more are addressed in our Branding Bible. They can also be discussed with any of our reps , simply get in touch.
Congratulations! You've now finished the simple version of step 3 in our 3 step journey to create uniforms & merchandise that attracts customers.
You have a basic understanding of how & why you should 'Customise Products with Your Brand'. Well done you!
We recommend reading...
It quickly & easily steps you through the above points & quite a few more.
It also addresses common mistakes & pitfalls as well as scenarios & things that can save or cost you a lot of money.
If you haven't already done so, now is the time to start by familiarising yourself with what's available.
Our curated online uniforms & merchandise store, is the easiest & fastest way to do this.
If you can't find what you are looking for there, you can browse the catalogues brand by brand at our Brand Catalogue Library
Keep in mind that we have access to over 30 suppliers, meaning there are a plethora of products to choose from! Infact our internal system manages over 140,000 sku's relating to our most commonly purchased items. Plus we have access to less common items which we can draw from. We also custom design & make from scratch. There are always options.
If you need some help making choices, or if the prospect of flicking through catalogues unguided is intimidating, our staff are happy to put together a selection of styles they think fit your preferences & requirements. As always contact us & we will point in you in the right direction.
We help people create uniforms & merchandise that attracts
Since 2004, our team of dedicated fashion designers, graphic designers, branding consultants, sewers, printers, embroiderers & reps have been working with brands to create eye-catching uniforms & merchandise that attracts both new & existing customers.
We take this seriously. Our Guarantee ensures your dedicated rep will help you find the products you need. They'll also make it as simple & enjoyable as possible.
Your brand is in safe hands. Our sales & production team are all under one roof working together to make decisions & solve problems creating over 80,000 alluring branded garments a year.
We love to talk about brand aspirations & goals. What's your brand about? What are you imagining?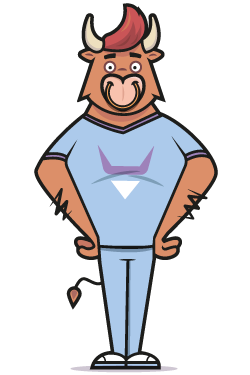 Uniforms, merchandise & branding shapes your reputation. We understand this, which is why we promise the following…
In both our online guides or in person with one of our reps, we'll discuss:
- Brand identity & values
- The purpose of the product
- Functionality requirements
- Your team demographic
- Sizes, colours & styles
- Branding options & opportunities
- Timelines & due dates
- Ongoing availability requirements
- Budget
- & much more
We aim to ensure that when you receive your order everything is as perfect & fabulous as possible.
Very occasionally "Life" has other ideas which is why we promise the following:
House of Uniforms will fulfill any & all obligations as per Australian Consumer Law regarding faulty items.
If there's an issue with any of the items you purchase from us, we will do what we can to deal with the problem quickly & effectively.
If it's our mistake we will remedy the issue as quickly as possible, if it's your mistake we will try to help you remedy it as cheaply as possible.
Obviously, we need you to do your part & check all quotes, artwork & samples carefully before approving your order because, unfortunately, there are limits to the help we can offer if you've made a mistake.
As always, we are happy to discuss any of this with you, please call us.
Please contact to us to request an appointment