Dye sublimation: Bring your branding into the 21st century
Could dye sublimation be exactly what you need to take your branding to the next level? Maybe. Here's why…
Dye sublimation, commonly known as 'dye sub', is one of the newest forms of branding.
The branding industry is dominated by techniques that have been around for thousands of years. That's what's so exciting about dye sub. This new technique has opened up the possibilities of what can be achieved in terms of artwork & decoration.
The discovery
The first version of dye sub was invented by Frenchman Noel de Plasse in 1957. He discovered that, when exposed to extreme heat, dye turns to gas & can be transferred from one fibre into another.
Up until then all forms of branding were placed on top of an item. Conversely, dye sub allowed the artwork to literally become a part of the item itself. It was revolutionary.
As well as creating a more integrated look, it reduced the risk of branding being damaged or wearing out faster than the object itself.
In later years, the Jet Propulsion Lab in the US invented the first ever computer printing machine that used the dye sublimation method. This made dye sub cheaper & less labour intensive. It became a viable choice for branding on a large scale.
How it works
Dye sublimation can only be performed on items that are white (or very light in colour). These items must also be 100% polyester or covered in a special polyester coating.
Dye sub printers use sublimation dyes to print the artwork onto special transfer paper. It's then placed on a heat press along with the item you wish to dye sublimate.
The heat press is adjusted to the perfect time, pressure and temperature for the item you're printing on to. The dye on the transfer paper is released and turned into gas which is imprinted into the fibres of the final item.
As soon as the press is turned off the dye cools & turns back into a solid. You're left with a photorealistic, permanent, high-resolution, full colour print.
What it means for you
Dye sub allows you to get creative in a way that cannot be accommodated by other branding methods. You could print one small section of the item, or you could customise the entire object with your own unique design.
This tech alleviates limitations on colour, size or intricacy of artwork. Dye sub offers endless possibilities to those with an active imagination.
Create Uniforms & Merchandise that attracts
Let's be clear, what you want is to attract customers/clients/members/etc. What you don't want is to attract irrelevant people (who will waste your time & resources).
Remember, just as you are always looking for your ideal customer/client/member/etc, they are also looking for their ideal brand.
This is why it's important to refine your visual look (uniforms & merchandise). You want to let people know what sort of brand you are at a glance - attention is fleeting.
To do this well, you need to know what your brand is all about & the type of customer you want to attract…
Ready to get started now?
We help people create uniforms & merchandise for their brands
Since 2004, our team of dedicated fashion designers, graphic designers, branding consultants, sewers, printers, embroiderers & customer service officers have been working with brands (big & small) to create eye-catching uniforms & merchandise.
We take this seriously. Our Guarantee ensures our dedicated customer service team will help you find the products you need. They'll also make it as simple & enjoyable as possible.
Your brand is in safe hands. Our customer service & production teams are all under the one roof, working together to make decisions & solve problems, creating over 80,000 branded garments annually.
We love to talk about brand aspirations & goals. What's your brand about? What are you imagining? We'd love to discuss your vision. When you're ready, get in touch.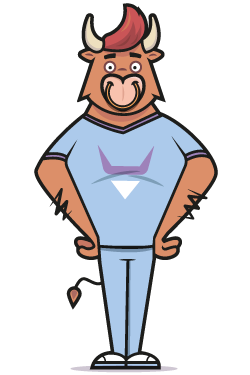 Uniforms, merchandise & branding shapes your reputation. We understand this, which is why we promise the following…
In both our online guides or in person, we'll discuss with you :
- Brand identity & values
- The purpose of the product
- Functionality requirements
- Your team demographic
- Sizes, colours & styles
- Branding options & opportunities
- Timelines & due dates
- Ongoing availability requirements
- Budget
- & much more
We aim to ensure that when you receive your order everything is as perfect & fabulous as possible.
Very occasionally "Life" has other ideas which is why we promise the following:
House of Uniforms will fulfill any & all obligations as per Australian Consumer Law regarding faulty items.
If there's an issue with any of the items you purchase from us, we will do what we can to deal with the problem quickly & effectively.
If it's our mistake we will remedy the issue as quickly as possible, if it's your mistake we will try to help you remedy it as cheaply as possible.
Obviously, we need you to do your part & check all quotes, artwork & samples carefully before approving your order because, unfortunately, there are limits to the help we can offer if you've made a mistake.
As always, we are happy to discuss any of this with you, please contact us.