Dress to boost your mood... & your work performance
It's a grey & miserable morning.
Rain is pouring down & getting out of bed & going to work seems like an insurmountable task.
On days like this, motivation can be hard to come by.
But, luckily there is one small tactic we can employ to increase energy & feel just a little bit better...
It's as simple as choosing the right outfit.
Choosing the right outfit can actually boost your mood, self-confidence & productivity, says Carolyn Mair, psychologist & author of Psychology of Fashion, speaking to NBC News.
So what should you wear to reap these benefits?
That all depends on your personality, the situation you are dressing for & what makes you feel great, says Ms Mair.
If, for example, you work in banking & are scheduled to give a big presentation for your bosses, donning a three-piece power suit may be just what you need to gain the confidence to go in & nail it.
However, if you work at a kindergarten that has a very relaxed dress code, that same suit may leave you feeling overdressed & out of place.
Finding clothes that make you feel stylish & appropriately dressed for the situation you are in, will make you feel good & give you the confidence to do your best, she adds.
But keep in mind, whatever the dress code, it's always important to wear clothes that fit well.
Being drowned in clothing or suffocated by your skirt is never a good look.
Your work clothing should not only fit well, but should also be comfortable.
(No, we're not talking about the sort of comfort levels that you would expect when about to wrap up in a warm blanket & have a nap.)
Your work clothes should be made of fabric that feels good on your skin & should not cut in or restrict movement.
Essentially, your clothes should be comfortable enough that you can forget you are wearing them & instead focus on the task at hand, Mair adds.
Having trouble picking the perfect outfit every day?
Why not consider adopting your own uniform?
This is a tactic that has been employed by some of the most successful people in the world.
Consider Steve Jobs who sported his iconic black turtleneck, blue jeans & runners everyday.
Or President Obama who, during his eight years in office, pared down his wardrobe to a selection of blue & grey suits to eliminate the need for decision making in the morning.
There is a method to this uniform madness.
The theory is that wearing a set outfit everyday cuts down on unnecessary decision making, freeing up brain power for other more important tasks.
In an interview with Vanity Fair in 2012 Obama explained his utilitarian wardrobe stating:
"I'm trying to pare down decisions.
I don't want to make decisions about what I'm eating or wearing. I have too many other decisions to make."
We're not telling you to oust your entire wardrobe & replace it with multiples of the exact same outfit.
But it can be useful to have a specific work wardrobe comprised of tried & tested outfits that take the stress out of your morning.
Not only can you rest assured that whatever you put on in the morning rush will look good, but having clothes that are dedicated to work only may help to put you in the work head space!
We help people create uniforms & merchandise for their brands
Since 2004, our team of dedicated fashion designers, graphic designers, branding consultants, sewers, printers, embroiderers & customer service officers have been working with brands (big & small) to create eye-catching uniforms & merchandise.
We take this seriously. Our Guarantee ensures our dedicated customer service team will help you find the products you need. They'll also make it as simple & enjoyable as possible.
Your brand is in safe hands. Our customer service & production teams are all under the one roof, working together to make decisions & solve problems, creating over 80,000 branded garments annually.
We love to talk about brand aspirations & goals. What's your brand about? What are you imagining? We'd love to discuss your vision. When you're ready, get in touch.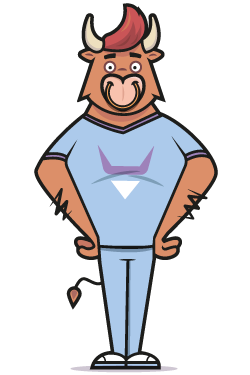 Uniforms, merchandise & branding shapes your reputation. We understand this, which is why we promise the following…
In both our online guides or in person, we'll discuss with you :
- Brand identity & values
- The purpose of the product
- Functionality requirements
- Your team demographic
- Sizes, colours & styles
- Branding options & opportunities
- Timelines & due dates
- Ongoing availability requirements
- Budget
- & much more
We aim to ensure that when you receive your order everything is as perfect & fabulous as possible.
Very occasionally "Life" has other ideas which is why we promise the following:
House of Uniforms will fulfill any & all obligations as per Australian Consumer Law regarding faulty items.
If there's an issue with any of the items you purchase from us, we will do what we can to deal with the problem quickly & effectively.
If it's our mistake we will remedy the issue as quickly as possible, if it's your mistake we will try to help you remedy it as cheaply as possible.
Obviously, we need you to do your part & check all quotes, artwork & samples carefully before approving your order because, unfortunately, there are limits to the help we can offer if you've made a mistake.
As always, we are happy to discuss any of this with you, please contact us.