Clothes pilling? Here's what to do
There comes a time in every garments life when the inevitable pilling starts to occur.
These small balls of fluff pop up wherever there is friction. They're under the arms, at the crotch, where you've sat down...
Regardless of where it pops up, I'm sure we can agree pilling is annoying.
It makes your favourite jumper look like you just pulled it out of your granddads closet (not that there's anything wrong with that - we love a good hand-me-down!).
But luckily, we've found a few hacks that can help you prevent your beloved garments from pilling too much.
We also have some tips on how to easily get rid of any of these unsightly balls of fluff when they do occur.
Prevention
Are you the type to get incredibly annoyed by pilling?
You're not alone.
So, if you can't be bothered removing it, go for fabrics that have a lower risk of pilling such as linen or silk.
Furthermore, if you hate pilling, you should be aware that blended fabrics are more likely to pill.
This is because one fibre tends to be stronger than the other.
That means the weaker fibre often breaks & wraps around the stronger one - hence, pilling.
This is often the case with synthetic/natural fibre blends such as polyester/cotton.
Other than general day to day friction, laundering is one of the biggest contributors to pilling.
Follow these steps to reduce the risk & keep your garments looking fresh for longer:
Put clothes that have a high risk of pilling on a gentle cycle or hand wash if possible.
Turn all garments inside out before washing. This prevents abrasion from clothing details such as zips, clasps & buttons.
Don't overload the washing machine - this prevents clothes from moving freely & can cause damage.
Use gentle detergent as harsh products will cause fibers to break.
Add a fabric softener as it will line the fibres & lessen the effects of abrasion.
Avoid the clothes dryer when possible.
Removal
Even if you are very careful with your garments, overtime, it's likely that a little pilling will occur.
But there's no need to stress or restrict that item to at home use only.
Pilling can be removed very easily with a handy pill & fuzz remover.
If you don't have one of these handy gadgets, you can carefully cut them off with a small sharp pair of scissors or pull the garment taut & shave pills off with a disposable razor (be very careful!).
Voila! Good as new!
We help people create uniforms & merchandise for their brands
Since 2004, our team of dedicated fashion designers, graphic designers, branding consultants, sewers, printers, embroiderers & customer service officers have been working with brands (big & small) to create eye-catching uniforms & merchandise.
We take this seriously. Our Guarantee ensures our dedicated customer service team will help you find the products you need. They'll also make it as simple & enjoyable as possible.
Your brand is in safe hands. Our customer service & production teams are all under the one roof, working together to make decisions & solve problems, creating over 80,000 branded garments annually.
We love to talk about brand aspirations & goals. What's your brand about? What are you imagining? We'd love to discuss your vision. When you're ready, get in touch.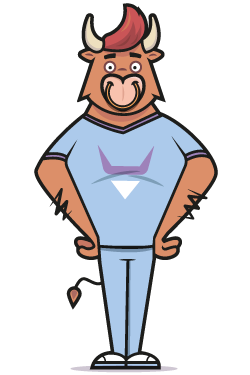 Uniforms, merchandise & branding shapes your reputation. We understand this, which is why we promise the following…
In both our online guides or in person, we'll discuss with you :
- Brand identity & values
- The purpose of the product
- Functionality requirements
- Your team demographic
- Sizes, colours & styles
- Branding options & opportunities
- Timelines & due dates
- Ongoing availability requirements
- Budget
- & much more
We aim to ensure that when you receive your order everything is as perfect & fabulous as possible.
Very occasionally "Life" has other ideas which is why we promise the following:
House of Uniforms will fulfill any & all obligations as per Australian Consumer Law regarding faulty items.
If there's an issue with any of the items you purchase from us, we will do what we can to deal with the problem quickly & effectively.
If it's our mistake we will remedy the issue as quickly as possible, if it's your mistake we will try to help you remedy it as cheaply as possible.
Obviously, we need you to do your part & check all quotes, artwork & samples carefully before approving your order because, unfortunately, there are limits to the help we can offer if you've made a mistake.
As always, we are happy to discuss any of this with you, please contact us.