What are promo products?
Promo products are products that have been designed & manufactured to display a Brand, Logo or other Artwork. In essence a promo product straddles the line between normal useful product and an advertising billboard.
From a manufacturing point of view the big difference between a promotional product and an everyday generic product is that the promotional product itself needs to have a blank space dedicated for adding the artwork. Additionally the whole product needs to be able to be secured in the printing machines for this to happen. (In normal consumer products, artwork is usually added to a small part prior to the full product being completely assembled.)
What promo products do you recommend?
The best promo products are those that the end receiver keeps close to themselves, that they genuinely like and that they want to use.
This is actually a lot easier to get wrong than it is to get right. It is very easy to go too cheap and end up with a pen that doesn't write properly or a lolly that tastes like a sugared ashtray. Or to get a product that is quickly pushed to the back of a drawer or simply chucked in the bin.
Get in touch with our team who can expertly assist you in choosing a product that will be right for your needs.
If you'd like some help or guidance
Create Uniforms & Merchandise that attracts
Let's be clear, what you want is to attract customers/clients/members/etc. What you don't want is to attract irrelevant people (who will waste your time & resources).
Remember, just as you are always looking for your ideal customer/client/member/etc, they are also looking for their ideal brand.
This is why it's important to refine your visual look (uniforms & merchandise). You want to let people know what sort of brand you are at a glance - attention is fleeting.
To do this well, you need to know what your brand is all about & the type of customer you want to attract…
It's best to have a clear idea of your brand to refer to as you step through the ordering process. This will make it quicker & easier to determine the right products & branding for you.
There's no need to get into brand personality types or spirit animals (but, if that is your thing, go for it!).
When keeping it simple, all you really need to know is:
What is your brand?

Who is your ideal customer?

What is your ideal transaction with this customer?
This next step is all about the practicalities.
You should figure out all the details to ensure you get what's best for your brand in the required timeframe & at the right budget. These include:
Time & Money

Product function requirements

Administrative factors

Staff requirements

Product selection
You're awesome! Which is why people should know you exist. Your branding (name, logo, colours, etc) helps with this.
It's not enough to just be recognised. You need to be remembered in their time of need. (Step 1)
You can achieve this through integrating your brand onto a variety of products (Step 2)
We'll expertly guide you on the best branding methods to help you do this. (because we do them all ourselves here onsite).
Embroidery | Screen Printing | Digital Transfers | Supacolour | Dye Sublimation | Alterations & More...
Ready to get started now?
We help people create uniforms & merchandise for their brands
Since 2004, our team of dedicated fashion designers, graphic designers, branding consultants, sewers, printers, embroiderers & reps have been working with brands to create eye-catching uniforms & merchandise that's attractive to both new & existing customers.
We take this seriously. Our Guarantee ensures your dedicated rep will help you find the products you need. They'll also make it as simple & enjoyable as possible.
Your brand is in safe hands. Our sales & production team are all under one roof working together to make decisions & solve problems creating over 80,000 alluring branded garments a year.
We love to talk about brand aspirations & goals. What's your brand about? What are you imagining?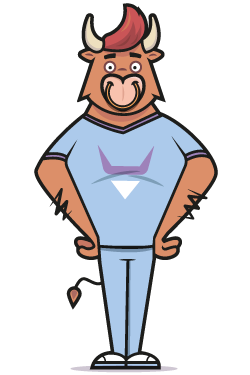 Uniforms, merchandise & branding shapes your reputation. We understand this, which is why we promise the following…
In both our online guides or in person with one of our reps, we'll discuss:
- Brand identity & values
- The purpose of the product
- Functionality requirements
- Your team demographic
- Sizes, colours & styles
- Branding options & opportunities
- Timelines & due dates
- Ongoing availability requirements
- Budget
- & much more
We aim to ensure that when you receive your order everything is as perfect & fabulous as possible.
Very occasionally "Life" has other ideas which is why we promise the following:
House of Uniforms will fulfill any & all obligations as per Australian Consumer Law regarding faulty items.
If there's an issue with any of the items you purchase from us, we will do what we can to deal with the problem quickly & effectively.
If it's our mistake we will remedy the issue as quickly as possible, if it's your mistake we will try to help you remedy it as cheaply as possible.
Obviously, we need you to do your part & check all quotes, artwork & samples carefully before approving your order because, unfortunately, there are limits to the help we can offer if you've made a mistake.
As always, we are happy to discuss any of this with you, please call us.
Please contact to us to request an appointment