For us, "Custom Made Uniforms" is a term used for uniforms that are made from scratch. Custom Made Uniforms are ones that have been fully designed and manufactured for a specific customer to achieve a specific look. They are in every sense of the term "custom made uniforms".
You can have your logo printed or embroidered on to a stock product, we do that all day every day. For us that is just "Standard/Normal" rather than "Custom Made". We've got a simple 3 step process for this (here) or simply contact us, to help get you underway.
The information below, is for those looking for fully custom made uniforms.
House of Uniforms operates an on site local garment design and manufacturing facility. Offering you the ability to work with our team to come up with a unique custom made uniform design for your team from initial concept through to completed product.
Regardless of where you are in the design process we can help bring your concept to life.
All the products are designed by us onsite here in Melbourne. Depending on the product, required lead time and the number of products needed the items will either be made on site by us or made off shore to our specifications by one of our partner manufacturers.
The lead time to make a custom made uniform from start to finish is minimally 10 weeks. This will increase depending on length of time taken for us to receive approvals, if a fitting range is needed, how complicated the product design is, whether the fabric is a custom fabric or a stock fabric and the quantity of garments needed.
Our local design and local manufacturing service is best suited to small runs. The minimum order quantity does vary based on the type of product but generally minimums start at around 20 pieces up to 250 pieces depending on style.
Our local design and off shore manufacturing is best suited to larger runs. The minimum order does vary based on the type of garments but generally minimums will start at 500 pieces.
The process for custom made uniforms is fairly straight forward but please keep in mind that the products are being designed from scratch and sewn by hand and this takes time.
Our process works like this
1. Speak with one of our Team about your idea – You can email us, call us or drop in to discuss what you need.
Our Team will be able to discuss in a very broad way the viability of your idea. They will be able to provide basic information including very approximate costings for the items along with details for the setups and any other applicable fees.
If after the initial discussion you would like things to move forward our Sales Team will sit down with our Production Team and run through your concept to get their feedback.
Things we will need to know to be able to provide you with accurate information for you custom made uniforms are:
the type of item you are considering with as many details as possible including any important points to note
the fits ie do you need a mens, ladies or childs version or just one or the other
the total quantities needed by fit
the size range eg ladies size 8 – 18 etc.
the quantity per size required
preferred fabric. We can make recommendations on this if you aren't sure.
any due dates / deadlines for the completed garments. Keeping in mind you will need to allow at least 10 weeks as a minimum.
do you need a fitting range ie a completed garment in each size for staff to try on prior to finalising final sizing.
do you need any branding on the garments such as logo embroidery etc
2. After the discussion with our Production Department our Sales Team will get back to you with feedback. In this feedback they will confirm:
if the concept is achievable in terms of overall product design and required leadtime
if there is anything that could potentially be an issue or limitation
a pricing guideline
Need some help or guidance?
Take advantage of this Premium Service & let us hand pick products just for you.
If you...
Can't find what you're after

Hate trawling through webstores

Don't have time to waste
Congratulations - you've found the solution!
We help people create uniforms & merchandise for their brands
Since 2004, our team of dedicated fashion designers, graphic designers, branding consultants, sewers, printers, embroiderers & customer service officers have been working with brands (big & small) to create eye-catching uniforms & merchandise.
We take this seriously. Our Guarantee ensures our dedicated customer service team will help you find the products you need. They'll also make it as simple & enjoyable as possible.
Your brand is in safe hands. Our customer service & production teams are all under the one roof, working together to make decisions & solve problems, creating over 80,000 branded garments annually.
We love to talk about brand aspirations & goals. What's your brand about? What are you imagining? We'd love to discuss your vision. When you're ready, get in touch.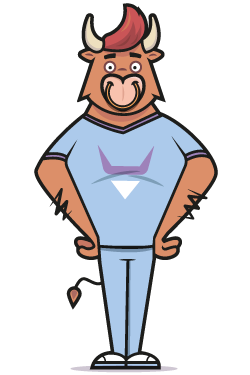 Uniforms, merchandise & branding shapes your reputation. We understand this, which is why we promise the following…
In both our online guides or in person, we'll discuss with you :
- Brand identity & values
- The purpose of the product
- Functionality requirements
- Your team demographic
- Sizes, colours & styles
- Branding options & opportunities
- Timelines & due dates
- Ongoing availability requirements
- Budget
- & much more
We aim to ensure that when you receive your order everything is as perfect & fabulous as possible.
Very occasionally "Life" has other ideas which is why we promise the following:
House of Uniforms will fulfill any & all obligations as per Australian Consumer Law regarding faulty items.
If there's an issue with any of the items you purchase from us, we will do what we can to deal with the problem quickly & effectively.
If it's our mistake we will remedy the issue as quickly as possible, if it's your mistake we will try to help you remedy it as cheaply as possible.
Obviously, we need you to do your part & check all quotes, artwork & samples carefully before approving your order because, unfortunately, there are limits to the help we can offer if you've made a mistake.
As always, we are happy to discuss any of this with you, please contact us.
Please contact to us to request an appointment