5 ways uniforms could benefit your business
It's a big world out there with many business competing for space in the same market. How you're perceived by your customers will in many ways determine your success. Uniforms are a key component of that perception. So keep reading to see how uniforms could benefit your business.
1. Reinforces brand identity
Both the branding on your garments & the entire aesthetic of your uniforms can help to communicate your company's desired image. Whether you want to be perceived as approachable, authoritative, formal, casual etc. uniforms can help to project this to both prospective & current customers.  
2. Provides a clear picture of who works for the business
As a customer, there is nothing worse than walking into a shop & not being able to tell the difference between the people who work there & other shoppers - uniforms eliminate this confusion.
The ability to differentiate between those who work for a business & those who don't can also work as a security measure as you will be able to tell if people are somewhere they shouldn't be or are doing something they shouldn't.
3. Provides control over company image
Not only will uniforms help to create a professional image, they will also work to ensure those who don't entirely understand what's appropriate work attire are well dressed & present your company or team in the best possible light.
Furthermore, if staff like their uniform they are more likely to take pride in their appearance, thus presenting a good image for the company.
4. Helps the business stand out & be memorable
Having an easily recognisable uniform, preferably with some sort of logo or branding visible on the garments, will increase the probability that consumers will remember your business. If your business is memorable, you are more likely to achieve sales & secure repeat business.
5. Free advertising
Stylish uniforms emblazoned with a clear logo can serve as an effective marketing tool for your business. According to a survey conducted at Suffolk University, 56.1% of respondents said that uniforms were more effective than internet advertising and 73.5% found them more effective than TV advertising. This is a huge return on a relatively small investment.
If you've found anything covered above to be interesting or useful you'll definitely want to check out what we've written on how to...
Create Uniforms & Merchandise that Attracts Customers
Our easy to follow guides will tell you how;
Create Uniforms & Merchandise that attracts
Let's be clear, what you want is to attract customers/clients/members/etc. What you don't want is to attract irrelevant people (who will waste your time & resources).
Remember, just as you are always looking for your ideal customer/client/member/etc, they are also looking for their ideal brand.
This is why it's important to refine your visual look (uniforms & merchandise). You want to let people know what sort of brand you are at a glance - attention is fleeting.
To do this well, you need to know what your brand is all about & the type of customer you want to attract…
Ready to get started now?
We help people create uniforms & merchandise for their brands
Since 2004, our team of dedicated fashion designers, graphic designers, branding consultants, sewers, printers, embroiderers & customer service officers have been working with brands (big & small) to create eye-catching uniforms & merchandise.
We take this seriously. Our Guarantee ensures our dedicated customer service team will help you find the products you need. They'll also make it as simple & enjoyable as possible.
Your brand is in safe hands. Our customer service & production teams are all under the one roof, working together to make decisions & solve problems, creating over 80,000 branded garments annually.
We love to talk about brand aspirations & goals. What's your brand about? What are you imagining? We'd love to discuss your vision. When you're ready, get in touch.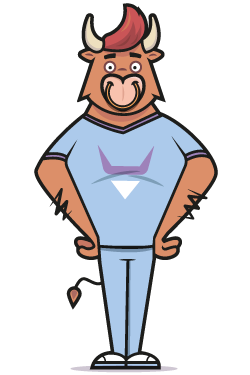 Uniforms, merchandise & branding shapes your reputation. We understand this, which is why we promise the following…
In both our online guides or in person, we'll discuss with you :
- Brand identity & values
- The purpose of the product
- Functionality requirements
- Your team demographic
- Sizes, colours & styles
- Branding options & opportunities
- Timelines & due dates
- Ongoing availability requirements
- Budget
- & much more
We aim to ensure that when you receive your order everything is as perfect & fabulous as possible.
Very occasionally "Life" has other ideas which is why we promise the following:
House of Uniforms will fulfill any & all obligations as per Australian Consumer Law regarding faulty items.
If there's an issue with any of the items you purchase from us, we will do what we can to deal with the problem quickly & effectively.
If it's our mistake we will remedy the issue as quickly as possible, if it's your mistake we will try to help you remedy it as cheaply as possible.
Obviously, we need you to do your part & check all quotes, artwork & samples carefully before approving your order because, unfortunately, there are limits to the help we can offer if you've made a mistake.
As always, we are happy to discuss any of this with you, please contact us.