5 Questions to ask before purchasing uniforms
Purchasing uniforms can at times be a challenging process. But it doesn't have to be. Draw on House of Uniforms years of experience to learn the 5 questions to ask before purchasing uniforms for your business or team. Once you understand these 5 tips, and enact them before purchasing uniforms, it should be smooth sailing.
1. Does the style you have selected have ongoing availability?
If your business tends to re-brand frequently this may not be a big issue. However, if your new uniforms are part of a big business re-brand that you want to last for a few years, it's important to ensure the styles you choose will be available for repurchase for a long period of time. For some businesses this is the most important question they can ask before purchasing uniforms.
Unlike retail brands, which often produce garments seasonally, the majority of garments sold by uniform providers are ongoing. Meaning the same styles continue to be produced for many years.
However, it's still important to consult with a sales representative to determine whether the style you have selected will have ongoing availability as there is always a chance styles may be seasonal, have limited stock or be discontinued, meaning once stock runs out it's gone forever.
2. What branding will suit your garments?
If you're planning on branding your garments, you must consider whether the branding method you're after will work on your chosen garments. For example, you can't print on fleece garments as the texture of the fabric leaves an undesirable finish, however, embroidery could be a good option.
Similarly, if you are wanting to embroider your logo onto your chosen garments, you will have to steer clear of garments that are overly stretchy as the stitching will cause the fabric to become misshapen as it will not be able to stretch in that area.
Once you have determined the method of branding that is most suitable for your garments & logo, it's time to consider colouring. If your garments are dark in colour, you must ensure the colours you choose for branding aren't also dark - this will make it difficult to see & render the branding useless.
It's more effective to brand with light colours on dark garments & dark colours on light garments. For this reason, it may be helpful to have two different versions of your artwork one light & one dark, so there's a suitable option for all garment colour variations.
3. Will your supplier provide a physical sample of your branding?
While your branding might look great as a digital mock up, there is no saying it will look the same once it is reproduced onto a piece of fabric. For this reason, it's important that your supplier can provide you with a physical sample (or at least a photo of a physical sample) of your branding on a piece of fabric so you know exactly what you are getting & can make any necessary adjustments before production commences.
This is made even more important as, in most cases, branded garments are not eligible for return. So if you have approved artwork that, upon arrival, doesn't look like you thought it would, you'll most likely either have to just live with the inferior branding or incur the cost of repurchasing the garments & paying for them to be branded again.
4. Where is the best place to put your branding so it's visible?
You've nailed your branding and it looks great! But if no one can see it, what's the point? This is where branding placement becomes important. There are many options when it comes to choosing where to place your branding so it's important to consider what will look best as well as what will be most noticeable for potential consumers.
For example, if your staff wear aprons over their clothes all day, ensure these garments don't cover your branding or consider placing the branding on the aprons or shirt sleeves instead.
Similarly, if your staff often have their backs to potential customers while they are working, it may be beneficial to brand the back of the garments as well.
5. Does your industry have specific requirements regarding uniforms?
While certain industries have obvious uniform requirements due to OH&S compliance, which often necessitate safety gear such as hard hats and high-vis vests, there are also many other factors to consider when assessing the suitability of uniforms.
For example, do staff work indoors or outdoors & which garments do they need to cope with these conditions? Are workers client-facing or are they performing manual labour?
Uniform needs may also vary through different departments in the same company, for example, those working in a warehouse may need more functional clothing such as polos whereas those working in the office or meeting clients will likely want to give off a professional image by wearing business shirts.  
If you've found anything covered above to be interesting or useful you'll definitely want to check out what we've written on how to...
Create Uniforms & Merchandise that Attracts Customers
Our easy to follow guides will tell you how;
Create Uniforms & Merchandise that attracts
Let's be clear, what you want is to attract customers/clients/members/etc. What you don't want is to attract irrelevant people (who will waste your time & resources).
Remember, just as you are always looking for your ideal customer/client/member/etc, they are also looking for their ideal brand.
This is why it's important to refine your visual look (uniforms & merchandise). You want to let people know what sort of brand you are at a glance - attention is fleeting.
To do this well, you need to know what your brand is all about & the type of customer you want to attract…
Ready to get started now?
We help people create uniforms & merchandise for their brands
Since 2004, our team of dedicated fashion designers, graphic designers, branding consultants, sewers, printers, embroiderers & customer service officers have been working with brands (big & small) to create eye-catching uniforms & merchandise.
We take this seriously. Our Guarantee ensures our dedicated customer service team will help you find the products you need. They'll also make it as simple & enjoyable as possible.
Your brand is in safe hands. Our customer service & production teams are all under the one roof, working together to make decisions & solve problems, creating over 80,000 branded garments annually.
We love to talk about brand aspirations & goals. What's your brand about? What are you imagining? We'd love to discuss your vision. When you're ready, get in touch.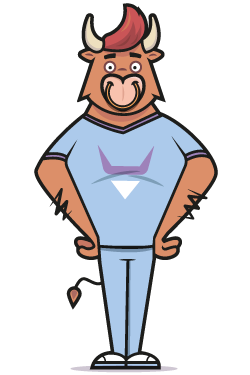 Uniforms, merchandise & branding shapes your reputation. We understand this, which is why we promise the following…
In both our online guides or in person, we'll discuss with you :
- Brand identity & values
- The purpose of the product
- Functionality requirements
- Your team demographic
- Sizes, colours & styles
- Branding options & opportunities
- Timelines & due dates
- Ongoing availability requirements
- Budget
- & much more
We aim to ensure that when you receive your order everything is as perfect & fabulous as possible.
Very occasionally "Life" has other ideas which is why we promise the following:
House of Uniforms will fulfill any & all obligations as per Australian Consumer Law regarding faulty items.
If there's an issue with any of the items you purchase from us, we will do what we can to deal with the problem quickly & effectively.
If it's our mistake we will remedy the issue as quickly as possible, if it's your mistake we will try to help you remedy it as cheaply as possible.
Obviously, we need you to do your part & check all quotes, artwork & samples carefully before approving your order because, unfortunately, there are limits to the help we can offer if you've made a mistake.
As always, we are happy to discuss any of this with you, please contact us.