Nail your corporate gift giving
9 Tips for getting it right this Christmas.
Thinking about corporate gift giving this holiday season but unsure of how to get started? Consider the following tips to help you get your gifting right every time…
1. Set a budget
Before you even think about brainstorming ideas or scrolling through gifting websites you should figure out how many gifts you need & how much you are willing to spend - it will save you time. Getting this budget formally written & signed off can also be helpful in the long run so there is no confusion or questioning of your spending down the track.
In this budget you should factor in the price of the products, any customization & delivery.
2. Find out companies gift giving policies
When considering gifting clients, it is essential that you check their company gift policies. There is nothing worse than buying & customizing a whole lot of gifts only to have them returned as the company was not permitted to accept them. If you don't do your research, this could be the case.
Some companies are actually barred from accepting any gifts while others are only allowed to accept things up to a certain dollar value. Find out this information before you waste your money & cause yourself some serious embarrassment.
3. Avoid buying lavish gifts
Lavish or expensive gifts may have the best intentions behind them, although when you are sending them to a business that you rely on for income, this may be seen as a bribe & could actually damage the relationship rather than strengthening it.
Furthermore, if you are sending expensive gifts to the company representative you deal with, they could get reprimanded as a result, which is definitely not something you want. Gift giving should instead be treated as long term process of solidifying a positive relationship.
4. Be sincere
If at all possible, take the time write a personal handwritten card - this will show your care & sincerity.
You must also remember that when it comes to gift giving, marketing is not the aim of the game, therefore sending things that are covered with your branding may come across as insincere. That's not to say that you can't include your branding, just try to make it discrete or at least refrain from making it the main design feature.
5. Customize gifts
Customizing a gift to reflect the recipients brand is sure to be appreciated as it shows you took the time to make something just for them & that you truly appreciate them as a client.
Alternatively, customizing gifts to include your own business branding may help the business to remember your business. Again, this can be a nice touch if it is done discreetly.
6. Provide the best quality possible
Gifting something that falls apart within a couple of days will not only be a let down to the recipient, but it may also reflect negatively on your brand, showing that you weren't willing to fork out for something that would last.
This lack of quality may then be associated with your company & services, so if you're going to bother gifting, don't just go for the cheapest option - choose quality even if it means you give gifts to fewer companies.
7. Give them something they will use
There is no point in giving a gift that will remain unused in the back of a draw - or even worse end up in a bin. This is a waste of money for your company & a let down for the recipient who may then assume that you either don't know their business well, or don't really care that much.
Do your research & ensure what you are sending is going to be used & appreciated.
8. Be aware of cultural differences
Sending gifts can be a great way to bridge gaps with overseas clients, however, it is important to research the cultural gift giving etiquette of that country to avoid any sticky faux pas.
For example, in China, white is often a colour used at funerals so wrapping gifts in white paper should be avoided.
9. Get your timing right
If you are getting products delivered make sure they are set to arrive on time. There is no point sending a Christmas gift to a company that is already on holiday.
Plan at least a month in advance & confirm realistic time frames with your supplier. Remember, bulk orders could take a significant amount of time to prepare & send, so get started on your planning as soon as possible.
To discuss corporate gifting & branding options, please contact us on 9555 7707 or [email protected].
If you've found anything covered above to be interesting or useful you'll definitely want to check out what we've written on how to...
Create Uniforms & Merchandise that Attracts Customers
Our easy to follow guides will tell you how;
Create Uniforms & Merchandise that attracts
Let's be clear, what you want is to attract customers/clients/members/etc. What you don't want is to attract irrelevant people (who will waste your time & resources).
Remember, just as you are always looking for your ideal customer/client/member/etc, they are also looking for their ideal brand.
This is why it's important to refine your visual look (uniforms & merchandise). You want to let people know what sort of brand you are at a glance - attention is fleeting.
To do this well, you need to know what your brand is all about & the type of customer you want to attract…
Ready to get started now?
We help people create uniforms & merchandise for their brands
Since 2004, our team of dedicated fashion designers, graphic designers, branding consultants, sewers, printers, embroiderers & customer service officers have been working with brands (big & small) to create eye-catching uniforms & merchandise.
We take this seriously. Our Guarantee ensures our dedicated customer service team will help you find the products you need. They'll also make it as simple & enjoyable as possible.
Your brand is in safe hands. Our customer service & production teams are all under the one roof, working together to make decisions & solve problems, creating over 80,000 branded garments annually.
We love to talk about brand aspirations & goals. What's your brand about? What are you imagining? We'd love to discuss your vision. When you're ready, get in touch.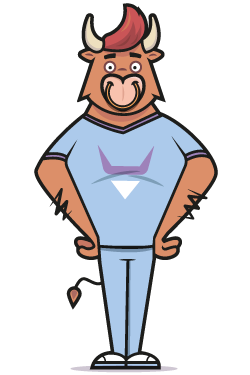 Uniforms, merchandise & branding shapes your reputation. We understand this, which is why we promise the following…
In both our online guides or in person, we'll discuss with you :
- Brand identity & values
- The purpose of the product
- Functionality requirements
- Your team demographic
- Sizes, colours & styles
- Branding options & opportunities
- Timelines & due dates
- Ongoing availability requirements
- Budget
- & much more
We aim to ensure that when you receive your order everything is as perfect & fabulous as possible.
Very occasionally "Life" has other ideas which is why we promise the following:
House of Uniforms will fulfill any & all obligations as per Australian Consumer Law regarding faulty items.
If there's an issue with any of the items you purchase from us, we will do what we can to deal with the problem quickly & effectively.
If it's our mistake we will remedy the issue as quickly as possible, if it's your mistake we will try to help you remedy it as cheaply as possible.
Obviously, we need you to do your part & check all quotes, artwork & samples carefully before approving your order because, unfortunately, there are limits to the help we can offer if you've made a mistake.
As always, we are happy to discuss any of this with you, please contact us.