5 tips for getting it right
Creating the perfect logo can do wonders for your brand recognition & subsequently its success.
Nail your logo design the right first time around & ensure it remains consistent & professional across all mediums for years to come as well as saving you money on hiring graphic designers & branding setup fees.
Here are just a few of our tips:
1. Simplicity is key
When it comes to brand logos, the simpler the better. Think of some of the most famous & recognisable logos in the world, Nike's swoosh tick, McDonalds golden arches - simplicity at its finest.
Sticking to simple & easy to read fonts, 3 colours or less with no gradients or fade outs and minimal fine lines & details will usually produce the best & most memorable result. Logos that are too complicated look cluttered & unprofessional.
2. Carefully select your colours
When choosing your pantone colours, we recommend selecting your shades from a book rather than from colour swatches that are available online as there are often colour variations over different devices & monitors which could cause inaccuracy in your selection.   
You will also have to consider potential colour variants - for example, if your logo is dark in colour but you have black garments or merchandise that you want to brand with your logo, you'll need to have some lighter colour options for your logo so that it is visible on your items. We do not recommend using background fills behind your logo to make it visible this option doesn't reproduce well & will add to your branding production costs.   
3. Make sure it's in the correct format
Whether you are creating your logo yourself or hiring a designer to make it for you, ensure it is produced as a vector file in EPS or AI format with all fonts created to outlines. This is necessary for your logo to be processed into branding machines & be properly reproduced onto your items. You don't want to waste valuable time or money creating a logo that is compatible with branding machines.
4. Ensure it can be replicated over a variety of mediums
To ensure your logo becomes synonymous with your brand & is easily recognisable, it must remain consistent over all mediums including garments & merchandise. Therefore, it's important to create a logo that will look good in a variety of sizes & colours. This is again where simplicity comes in handy as anything too complicated will probably not be able to be reproduced on small items such as pens or lighters.
5. Get a physical sample
While the logo you've come up with may look amazing on a computer screen, that does not necessarily mean it will look good in real life.
Find a supplier that will provide you with a physical sample of your branding on a piece of fabric before you proceed to brand all of your garments. This way if your logo does not reproduce well you can make alterations before production commences so that your garments are not branded with a sub-par logo.
If you've found anything covered above to be interesting or useful you'll definitely want to check out what we've written on how to...
Create Uniforms & Merchandise that Attracts Customers
Our easy to follow guides will tell you how;
Create Uniforms & Merchandise that attracts
Let's be clear, what you want is to attract customers/clients/members/etc. What you don't want is to attract irrelevant people (who will waste your time & resources).
Remember, just as you are always looking for your ideal customer/client/member/etc, they are also looking for their ideal brand.
This is why it's important to refine your visual look (uniforms & merchandise). You want to let people know what sort of brand you are at a glance - attention is fleeting.
To do this well, you need to know what your brand is all about & the type of customer you want to attract…
Ready to get started now?
We help people create uniforms & merchandise for their brands
Since 2004, our team of dedicated fashion designers, graphic designers, branding consultants, sewers, printers, embroiderers & customer service officers have been working with brands (big & small) to create eye-catching uniforms & merchandise.
We take this seriously. Our Guarantee ensures our dedicated customer service team will help you find the products you need. They'll also make it as simple & enjoyable as possible.
Your brand is in safe hands. Our customer service & production teams are all under the one roof, working together to make decisions & solve problems, creating over 80,000 branded garments annually.
We love to talk about brand aspirations & goals. What's your brand about? What are you imagining? We'd love to discuss your vision. When you're ready, get in touch.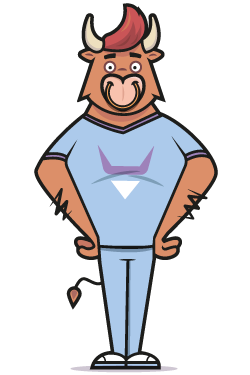 Uniforms, merchandise & branding shapes your reputation. We understand this, which is why we promise the following…
In both our online guides or in person, we'll discuss with you :
- Brand identity & values
- The purpose of the product
- Functionality requirements
- Your team demographic
- Sizes, colours & styles
- Branding options & opportunities
- Timelines & due dates
- Ongoing availability requirements
- Budget
- & much more
We aim to ensure that when you receive your order everything is as perfect & fabulous as possible.
Very occasionally "Life" has other ideas which is why we promise the following:
House of Uniforms will fulfill any & all obligations as per Australian Consumer Law regarding faulty items.
If there's an issue with any of the items you purchase from us, we will do what we can to deal with the problem quickly & effectively.
If it's our mistake we will remedy the issue as quickly as possible, if it's your mistake we will try to help you remedy it as cheaply as possible.
Obviously, we need you to do your part & check all quotes, artwork & samples carefully before approving your order because, unfortunately, there are limits to the help we can offer if you've made a mistake.
As always, we are happy to discuss any of this with you, please contact us.