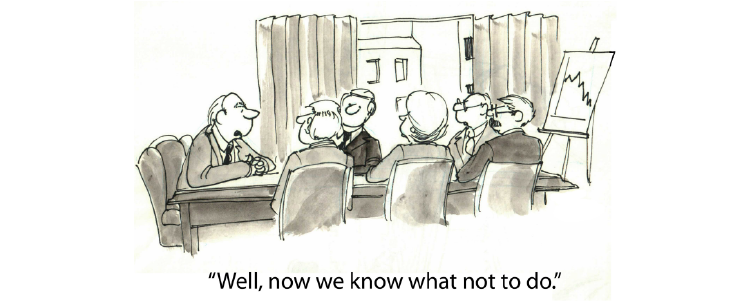 5 Tips to avoid disappointment with Uniforms
1. Purchase from a reputable vendor
One of the easiest ways to get scammed & lose money is by purchasing items from a business or website that is not reputable.
To avoid disappointment with uniforms it's important to know where your goods are coming from & that there is someone you can contact if something goes wrong. Online stores that provide only a gmail or hotmail address & mobile number, but no physical address, should probably be avoided.
It's not uncommon for these types of vendors to provide cheap & tacky garments, counterfeit garments, poor quality or incorrect branding on garments, or for the items to simply not arrive at all. To avoid losing money & wasting time, it's best to go with a vendor you can trust.  
2. Ask about set-up fees & freight
You think you've found the best deal possible. The item you are after is $3 cheaper than it is at any other supplier. You quickly put in an order to take advantage of the amazing deal before it goes away. However, when the bill arrives, the picture no longer seems so rosy. The vendor failed to include the freight costs & branding setup fees in your original quote. These fees are incredibly high (probably to make up for the smaller profit being made on the cheap items), the price you're paying is now the same or maybe even higher than the other vendors you were looking at & the service you received was definitely substandard.
Save yourself from this situation by asking about these costs prior to ordering so you can avoid disappointment with your uniforms.
3. Check your quote
It's always important to check your quote to ensure you are ordering exactly what you want & that there has been no errors or miscommunication. This is even more important when you consider that some vendors may actually quote you for the wrong item to make it seem like their product is the cheapest.
For example, say you phone or email a supplier requesting the price of a blue polo shirt, instead they give you the price of their cheapest blue tee shirt (not polo shirt). The price is very low & it seems like a great deal so you quickly place an order without properly checking your quote.
Somewhere down the line, usually after receipt of goods, you realise what you ordered was not what you wanted. To make matters worse, since you approved the quote with the incorrect items, you can't dispute the order & get a refund.
At this point you will either have to use the incorrect items you received & risk devaluing your brand or try to remedy the issue which will mean much more time & money spent - hardly the bargain you were after. Either way it will now cost you more than if you had gone with even the most expensive quote in the beginning.
4. Be careful of purchasing from overseas vendors
Purchasing products from overseas vendors is often a lot cheaper than buying them locally - or is it? While it may seem like buying from cheap overseas suppliers is the obvious route to save you & your business money, this may not be the case.
When goods are delivered to Australia, they are often subject to a number of fees from Australian Customs including duty, gst & customs clearance fees that must be paid before the items will be released & delivered to you.
Another way you can get caught out is by not checking that the prices quoted or listed on the website are in the correct currency. Many international vendors price their goods in US dollars, which when converted into AUS dollars can quickly make something that seemed very cheap, much more expensive. There may also be fees associated with currency conversion which will probably be included in your purchase.  
5. Watch out for marketing tricks
Many businesses employ tactics to make them seem like the best or cheapest option, which is fine, as long as you can read between the lines. For example, just because a business advertises the 'lowest price' for a particular product, does not mean all of their products are going to be cheaper than average. Many businesses have what's referred to as a "loss leader" which is essentially a product sold at a very low price in order to lure customers in & fuel the perception that their business must be cheaper than others across the board. This is often not true, so it's important to compare prices across businesses for the exact products you're after rather than falling for vague promotional promises.
If you've found anything covered above to be interesting or useful you'll definitely want to check out what we've written on how to...
Create Uniforms & Merchandise that Attracts Customers
Our easy to follow guides will tell you how;
Create Uniforms & Merchandise that attracts
Let's be clear, what you want is to attract customers/clients/members/etc. What you don't want is to attract irrelevant people (who will waste your time & resources).
Remember, just as you are always looking for your ideal customer/client/member/etc, they are also looking for their ideal brand.
This is why it's important to refine your visual look (uniforms & merchandise). You want to let people know what sort of brand you are at a glance - attention is fleeting.
To do this well, you need to know what your brand is all about & the type of customer you want to attract…
Ready to get started now?
We help people create uniforms & merchandise for their brands
Since 2004, our team of dedicated fashion designers, graphic designers, branding consultants, sewers, printers, embroiderers & customer service officers have been working with brands (big & small) to create eye-catching uniforms & merchandise.
We take this seriously. Our Guarantee ensures our dedicated customer service team will help you find the products you need. They'll also make it as simple & enjoyable as possible.
Your brand is in safe hands. Our customer service & production teams are all under the one roof, working together to make decisions & solve problems, creating over 80,000 branded garments annually.
We love to talk about brand aspirations & goals. What's your brand about? What are you imagining? We'd love to discuss your vision. When you're ready, get in touch.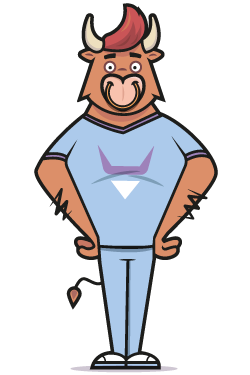 Uniforms, merchandise & branding shapes your reputation. We understand this, which is why we promise the following…
In both our online guides or in person, we'll discuss with you :
- Brand identity & values
- The purpose of the product
- Functionality requirements
- Your team demographic
- Sizes, colours & styles
- Branding options & opportunities
- Timelines & due dates
- Ongoing availability requirements
- Budget
- & much more
We aim to ensure that when you receive your order everything is as perfect & fabulous as possible.
Very occasionally "Life" has other ideas which is why we promise the following:
House of Uniforms will fulfill any & all obligations as per Australian Consumer Law regarding faulty items.
If there's an issue with any of the items you purchase from us, we will do what we can to deal with the problem quickly & effectively.
If it's our mistake we will remedy the issue as quickly as possible, if it's your mistake we will try to help you remedy it as cheaply as possible.
Obviously, we need you to do your part & check all quotes, artwork & samples carefully before approving your order because, unfortunately, there are limits to the help we can offer if you've made a mistake.
As always, we are happy to discuss any of this with you, please contact us.