5 things to consider when outfitting a large group of people
It can seem daunting when embarking on the task of outfitting a group with uniforms. There's always so many ideas and opinions which can often be hard to manage & can sometimes derail the project. Before you get started check out our top 5 things to consider when outfitting a large group. We'll help you get started on the right path.
1. Size range
Large groups of people generally means a large range of sizes - a fact which must be taken into account when selecting uniforms for your business. One of the great things about uniform manufacturers is that unlike retail brands they create clothing for all shapes & sizes in the same style. However, it's important to ensure the styles you have selected include this broad range of sizes. Even if the group you are currently outfitting doesn't encompass a large range of sizes, if you are planning on keeping the same uniform for a while you should consider this in case of future staff turnover.
2. Garment availability
If you've spent a lot of money outfitting a large group of people in stylish new uniforms only to come back 6 months later to reorder & find out that the style is no longer available, you're going to be pretty annoyed to say the least. Save yourself the disappointment by checking the ongoing availability of your selected style prior to purchasing. Unlike retail brands which tend to operate seasonally, uniform suppliers often create styles that are intended to be produced for a long time. However, these suppliers do sometimes produce seasonal ranges & unpopular items may be at risk of being discontinued, so it's important to check with a sales representative that the garments chosen will be available for the foreseeable future.  
3. Garment suitability
If you are outfitting a large group of people that perform different functions within a business, it's likely that the same clothing will not be suitable for everyone. Therefore, just as you should consider the availability & sizes of your garments, you should also make sure you choose suitable clothing for each department, ie. those working in an office setting will likely be dressed in business shirts, while people working in a factory or warehouse may find polo shirts more practical.
4. Creating an easy reordering process
Whether you choose to create order forms for your staff to fill out, or give them the exact garment styles required to place their own orders with your uniform supplier, you should have a clear reordering process in place. This is especially important for large businesses as garment reordering will likely be frequent.
Similarly, if there are multiple departments in your company that require different uniforms, having a clear ordering process can help to outline what each person needs for their role to ensure everyone gets the correct garments.  
5. Ensure your supplier can fulfill specific requests
Whether it's providing multi-site distribution or individual packing to make everything that little bit easier, ensure your supplier offers the services your company requires before placing an order. If your employees are spread across Australia & you find out after placing your order that your supplier is only able to send your order to one or a few locations, you may end up wasting a lot of time & money to get the items where they need to be - an issue that could have been avoided with a simple question prior to ordering.
If you've found anything covered above to be interesting or useful you'll definitely want to check out what we've written on how to...
Create Uniforms & Merchandise that Attracts Customers
Our easy to follow guides will tell you how;
Create Uniforms & Merchandise that attracts
Let's be clear, what you want is to attract customers/clients/members/etc. What you don't want is to attract irrelevant people (who will waste your time & resources).
Remember, just as you are always looking for your ideal customer/client/member/etc, they are also looking for their ideal brand.
This is why it's important to refine your visual look (uniforms & merchandise). You want to let people know what sort of brand you are at a glance - attention is fleeting.
To do this well, you need to know what your brand is all about & the type of customer you want to attract…
Ready to get started now?
We help people create uniforms & merchandise for their brands
Since 2004, our team of dedicated fashion designers, graphic designers, branding consultants, sewers, printers, embroiderers & customer service officers have been working with brands (big & small) to create eye-catching uniforms & merchandise.
We take this seriously. Our Guarantee ensures our dedicated customer service team will help you find the products you need. They'll also make it as simple & enjoyable as possible.
Your brand is in safe hands. Our customer service & production teams are all under the one roof, working together to make decisions & solve problems, creating over 80,000 branded garments annually.
We love to talk about brand aspirations & goals. What's your brand about? What are you imagining? We'd love to discuss your vision. When you're ready, get in touch.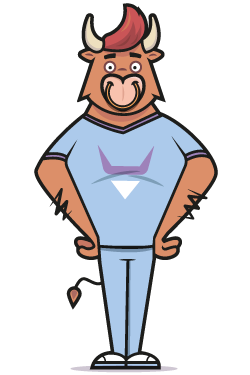 Uniforms, merchandise & branding shapes your reputation. We understand this, which is why we promise the following…
In both our online guides or in person, we'll discuss with you :
- Brand identity & values
- The purpose of the product
- Functionality requirements
- Your team demographic
- Sizes, colours & styles
- Branding options & opportunities
- Timelines & due dates
- Ongoing availability requirements
- Budget
- & much more
We aim to ensure that when you receive your order everything is as perfect & fabulous as possible.
Very occasionally "Life" has other ideas which is why we promise the following:
House of Uniforms will fulfill any & all obligations as per Australian Consumer Law regarding faulty items.
If there's an issue with any of the items you purchase from us, we will do what we can to deal with the problem quickly & effectively.
If it's our mistake we will remedy the issue as quickly as possible, if it's your mistake we will try to help you remedy it as cheaply as possible.
Obviously, we need you to do your part & check all quotes, artwork & samples carefully before approving your order because, unfortunately, there are limits to the help we can offer if you've made a mistake.
As always, we are happy to discuss any of this with you, please contact us.