The benefits of promotional products
5 reasons why your business should be use them.
Ever thought about investing in promotional products for your business, but then backed out due to uncertainty concerning output versus return?
Well, it turns out there is no need to worry. Promotional products are actually an extremely effective marketing tool for businesses both small and large - but you don't just have to take our word for it.
Here are five proven ways your business will benefit from using promotional products:
1. Low cost but effective marketing
Promotional products are often created for mass distribution & therefore have quite a low price point. However, this low cost does not have a negative effect on the customer's perception. In fact, even the gifting of a branded pen to a customer - a feat that can be achieved at minimal cost, could be the thing that wins them over.
According to a study conducted by the Promotional Products Association International (PPAI), 85 percent of consumers will end up doing business with a company that gifted them a promotional product.
2. Instant brand recognition
There is no overestimating the importance of brand recognition, hear about the 'golden arches' & you think of McDonalds, see that swooping tick or the phrase 'just do it' & your mind is instantly diverted to Nike.
Having a brand that is well known & easily recognisable ensures that consumers will think of you first when in need of a product or service that you provide. It will also increase the likelihood that that consumer will choose you as people are generally more inclined to buy from a brand they already know or recognise.
By gifting promotional items that include your brand name and logo, you are familiarising potential consumers with your company. This means that when it comes time to do business, you'll be the first company on their mind.
That same PPAI study revealed that 89 percent of consumers who had received a promotional product could recall the advertiser or company name for 24 months after receiving the items.
3. Greater business exposure
When you think of TV or billboard advertisements it's likely you'll actually remember the content of few & far between - after those 30 seconds of exposure, the brands is forced back into the recesses of your memory.
However, when using promotional products to market your brand, especially ones that are likely to be kept & reused, such as mugs, pens, key chains etc. you are essentially providing a consumer with an advert that they will exposed to on a continuous basis.
4. Essentially works as a business card (that people are actually going to keep)
How many business cards have you been given that have ended up in the recycling bin?
Business cards are an important tool in introducing your company and its' products to customers, however, this function can be fulfilled effectively & with a higher return through using promotional products.
Promotional giveaways have your branding & some contact information, just as business cards do, however communicating this information is not the products sole function, meaning that they are likely to be kept, used & viewed regularly.
The long lasting exposure these products provide should not be underestimated, indeed of the consumers surveyed in the PPAI 58 percent said that they would keep promotional gift items from one to four years.
5. Encourages customer loyalty
There's no denying it - people like getting free stuff. Regardless of the size or price of your promotional product, the when it is gifted, the consumer will feel as though they have received special treatment.
Having said this, do try to avoid gifting low-quality products that are bound to break quickly as people tend to relate the quality of the gift item with the quality of the business & if the item is broken, your advertisement will quickly end up in the bin.
These promotional products do not only increase the chance of business with those they are gifted to, but customers who are satisfied with their gift items also provide an impressive 500 percent more referrals than those who don't receive a gift, according to the PPAI study.
So, why wait? Investing in promotional products today & reap the benefits tomorrow.
For more product ideas, take at look at our Promotional Products catalogue. Simply choose a product & contact us on 03 9555 7797 or via email at [email protected] to get started.
If you've found anything covered above to be interesting or useful you'll definitely want to check out what we've written on how to...
Create Uniforms & Merchandise that Attracts Customers
Our easy to follow guides will tell you how;
Create Uniforms & Merchandise that attracts
Let's be clear, what you want is to attract customers/clients/members/etc. What you don't want is to attract irrelevant people (who will waste your time & resources).
Remember, just as you are always looking for your ideal customer/client/member/etc, they are also looking for their ideal brand.
This is why it's important to refine your visual look (uniforms & merchandise). You want to let people know what sort of brand you are at a glance - attention is fleeting.
To do this well, you need to know what your brand is all about & the type of customer you want to attract…
Ready to get started now?
We help people create uniforms & merchandise for their brands
Since 2004, our team of dedicated fashion designers, graphic designers, branding consultants, sewers, printers, embroiderers & customer service officers have been working with brands (big & small) to create eye-catching uniforms & merchandise.
We take this seriously. Our Guarantee ensures our dedicated customer service team will help you find the products you need. They'll also make it as simple & enjoyable as possible.
Your brand is in safe hands. Our customer service & production teams are all under the one roof, working together to make decisions & solve problems, creating over 80,000 branded garments annually.
We love to talk about brand aspirations & goals. What's your brand about? What are you imagining? We'd love to discuss your vision. When you're ready, get in touch.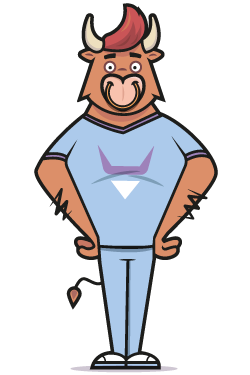 Uniforms, merchandise & branding shapes your reputation. We understand this, which is why we promise the following…
In both our online guides or in person, we'll discuss with you :
- Brand identity & values
- The purpose of the product
- Functionality requirements
- Your team demographic
- Sizes, colours & styles
- Branding options & opportunities
- Timelines & due dates
- Ongoing availability requirements
- Budget
- & much more
We aim to ensure that when you receive your order everything is as perfect & fabulous as possible.
Very occasionally "Life" has other ideas which is why we promise the following:
House of Uniforms will fulfill any & all obligations as per Australian Consumer Law regarding faulty items.
If there's an issue with any of the items you purchase from us, we will do what we can to deal with the problem quickly & effectively.
If it's our mistake we will remedy the issue as quickly as possible, if it's your mistake we will try to help you remedy it as cheaply as possible.
Obviously, we need you to do your part & check all quotes, artwork & samples carefully before approving your order because, unfortunately, there are limits to the help we can offer if you've made a mistake.
As always, we are happy to discuss any of this with you, please contact us.