5 mistakes when ordering uniforms
For some business ordering uniforms can be a nightmare. But it doesn't have to be. Take advantage of our years of experience to understand the top 5 mistakes when ordering uniforms so you can avoid them. We'll guide you through the uniform purchasing process in 3 simple steps.
1. Having too many people involved in the decision making process.
Simply put, having too many people involved in choosing your uniforms will prolong the process, cause disruption & likely end up in conflict. Instead, keep it on a 'need to know' basis & only involve a few key people who are positive & receptive to the idea.
2. Buying uniforms from an unknown online vendor.
Purchasing uniforms from online websites that are not reputable doesn't often turn out well. It's important to know where your uniforms are coming from & ensure there is someone you can easily contact if something goes wrong. Online stores that provide only a gmail or hotmail address & mobile number, but no physical address, should be carefully considered before the decision to purchase is made.   
It's not uncommon for these types of vendors to provide cheap & tacky garments, counterfeit garments, poor quality or incorrect branding on garments, or for the items to simply not arrive at all. To avoid losing money & wasting time, it's best to go with a vendor you can trust.  
3. Approving quotes without carefully reviewing them first.
It may seem like an obvious one, but you'd be surprised how many people fail to carefully check their quote & end up with the wrong items or incorrect branding. Suppliers will provide exactly what is approved on the quote, which means if there has been a slight miscommunication or error in the quote provided & it is not flagged upon customer review, the items received may not match what was desired.
This is even more important if your items are being branded as any branded garments are usually ineligible for return.
Uniforms are a financial investment & should present your brand in the best light possible, therefore, it's important to check your quote to ensure you are getting exactly what you asked for - it'll save you both time & money.
4. Going for the cheapest services available.
Everyone loves getting a good deal, however, there are many things to consider before simply choosing the cheapest uniform provider you can find.
Going with the cheapest option on the market often results in disappointment due to factors such as long lead times, hidden freight costs or setup fees, receiving low-quality or incorrect goods or failure to receive any goods whatsoever from providers that turn out to be 'dodgy dealers'.
Cheap garments are often cheap for a reason - they are low-quality. Uniforms that fall apart quickly, are poorly constructed or are made from low-quality fabric will actually devalue your brand. They will also need to be replaced more often so in the end don't save you any money at all as you'll have to re purchase them more often.
Finding the best deal when it comes to uniforms really depends on a combination of garment quality, service, lead times, convenience & the businesses ability to meet your needs & action your requests.
5. Having branding artwork in the wrong format.
If you wish to have your logo or any artwork produced on your garments it should be provided in vector format, either in AI or EPS file. Artwork provided in other formats is generally not suitable for branding reproduction as the quality isn't good enough & therefore produces a poor quality end product.
If you've found anything covered above to be interesting or useful you'll definitely want to check out what we've written on how to...
Create Uniforms & Merchandise that Attracts Customers
Our easy to follow guides will tell you how;
Create Uniforms & Merchandise that attracts
Let's be clear, what you want is to attract customers/clients/members/etc. What you don't want is to attract irrelevant people (who will waste your time & resources).
Remember, just as you are always looking for your ideal customer/client/member/etc, they are also looking for their ideal brand.
This is why it's important to refine your visual look (uniforms & merchandise). You want to let people know what sort of brand you are at a glance - attention is fleeting.
To do this well, you need to know what your brand is all about & the type of customer you want to attract…
Ready to get started now?
We help people create uniforms & merchandise for their brands
Since 2004, our team of dedicated fashion designers, graphic designers, branding consultants, sewers, printers, embroiderers & customer service officers have been working with brands (big & small) to create eye-catching uniforms & merchandise.
We take this seriously. Our Guarantee ensures our dedicated customer service team will help you find the products you need. They'll also make it as simple & enjoyable as possible.
Your brand is in safe hands. Our customer service & production teams are all under the one roof, working together to make decisions & solve problems, creating over 80,000 branded garments annually.
We love to talk about brand aspirations & goals. What's your brand about? What are you imagining? We'd love to discuss your vision. When you're ready, get in touch.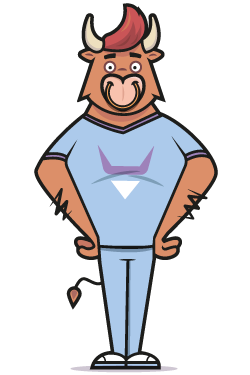 Uniforms, merchandise & branding shapes your reputation. We understand this, which is why we promise the following…
In both our online guides or in person, we'll discuss with you :
- Brand identity & values
- The purpose of the product
- Functionality requirements
- Your team demographic
- Sizes, colours & styles
- Branding options & opportunities
- Timelines & due dates
- Ongoing availability requirements
- Budget
- & much more
We aim to ensure that when you receive your order everything is as perfect & fabulous as possible.
Very occasionally "Life" has other ideas which is why we promise the following:
House of Uniforms will fulfill any & all obligations as per Australian Consumer Law regarding faulty items.
If there's an issue with any of the items you purchase from us, we will do what we can to deal with the problem quickly & effectively.
If it's our mistake we will remedy the issue as quickly as possible, if it's your mistake we will try to help you remedy it as cheaply as possible.
Obviously, we need you to do your part & check all quotes, artwork & samples carefully before approving your order because, unfortunately, there are limits to the help we can offer if you've made a mistake.
As always, we are happy to discuss any of this with you, please contact us.